Senegal Profile

The Republic of Senegal is located on the west African coast with Mauritania to its north, Mali to its east and Guinea and Guinea-Bissau to its south; it also completely surrounds Gambia. With its population of 16.74 million (2020), Senegal is one of the jewels in the crown of Africa insofar as despite its poverty it offers a model of democratic stability. The area now known as Senegal was inhabited in prehistoric times according to archaeological finds. It was once part of the Ghana Empire and, like so much of Africa, became a place of trade with European countries with France infiltrating the Senegal mainland by the 1850s having previously owned the off shore island of Goree, a major slave trading point for the transport of slaves between Africa and the New World peaking in the 18th Century.

In 1959 the French Sudan and Senegal merged into the Mali Federation which went on to achieve independence in 1960. However this arrangement was short lived with the French Sudan breaking away to form the Republic of Mali, and Senegal reverting to its former name the same year. In 1982 Senegal formed another brief confederation with the Gambia to form Senegambia however seven years later this to was dissolved. Following peaceful elections in 2000 the rule of the Socialist Party came to an end ushering in a new period of multi-party politics, and today Senegal is widely seen as a relatively stable nation however remains in 168th place out of 189 countries and territories in 2019 when ranked in terms of life expectancy, literacy, access to knowledge and the living standards of a country.

Senegal still faces many challenges from increasing desertification in the north, widespread poverty reaching 75% in rural areas, many of the country's young leaving to seek employment elsewhere particularly Europe, poor healthcare and educational provision and the ongoing conflict in Casamance region in the south of the country where there is a strong separatist movement. Despite significant economic growth of late, Senegal has a high rate of unempoyment particularly among young people who end up unemployed or in the informal job sector where wages are low. Nearly one third of Senegal's working population are engaged in agriculture, and significantly higher in rural areas. Others are engaged in phosphate mining, fertilizer production and commercial fishing.

Senegal is also noted for the issue of its talibe street children who are sent to Koranic schools but who spend most of their time begging on the streets of urban areas such as Dakar, then face a harsh regime on their return to school if they have failed to collect enough. Whilst the government has signed up to and is committed to all aspects of international conventions of the rights of children, this practise is deeply embedded within Senegal's culture. On the profile pages below you can check out all about Senegal, its people, history and culture in greater depth.
---
Senegal Profile: Volunteer in Senegal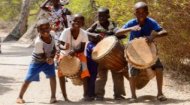 Check out all the latest fee paying and free African volunteer work placements and charity work job opportunities abroad with local projects and volunteering organisations in Senegal.
---
Senegal Profile: Senegal History



A brief history of the area now known as Senegal that was once part of the Ghana Empire and, like so much of Africa, became a place of trade with European countries.
---

A brief history of the island of Goree off the coast of Senegal that was used as a slave trading station.
---
---
Senegal Profile: Life in Senegal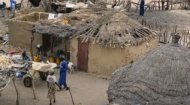 Video, pictures, facts and figures about daily village life in Senegal where rural poverty is widespread and most rely on subsistence farming.
---
Life in Senegal: Senegal Culture



A brief review of Senegal culture and traditions in pictures and video including Senegal's ethnic groups, religions and festivals.
---
---
Senegal Profile: Children in Senegal



Find out more about children's lives in Senegal in pictures and video together with facts and figures.
---
Senegal Profile: Senegal Street Children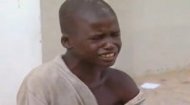 Facts, information and video about Senegal street children in Senegal many of whom are talibe children, forced into begging whilst attending unregulated Koranic schools.
---
---
Senegal Profile: Dakar Profile



A complete profile of Dakar, capital city of Senegal including Dakar information, facts, pictures and tourist attractions.
---
Senegal Profile: Dakar Airport



Dakar's new Blaise Diagne International Airport was named after a former Senegalese-French political leader and mayor of Dakar and is probably your point of entry into Senegal for your volunteer work.
---
---
Senegal Profile: Senegal Images



This is a wonderful video montage of images of Senegal featuring photos of Senegal people, countryside, villages and towns.
---

Take our online Senegal trivia quiz and see how much you know about Senegal including some interesting facts about the country.
---
---
Senegal Profile: Child Sponsor Senegal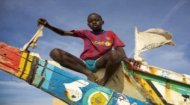 Details of how to sponsor children in Senegal with Senegal child sponsor organisations, charities, programs and projects.
---

Use this Google Earth satellite map of Senegal in Africa to explore and take a virtual tour of Senegal and zoom in on places of interest.
---

Read all the latest and breaking news from Senegal here at our Senegal news profile page. Updated daily.
---
---