Volunteer Work Senegal

In a region of the world known for its political and social instability, Senegal is a beacon of hope and a model other nations could aspire to emulate. Home to 16.3 million (2019), Senegal is in 168th place out of 189 countries and territories in 2019 when ranked in terms of life expectancy, literacy, access to knowledge and the living standards of a country. That's low and there is widespread poverty reaching 75% in rural areas and literacy rates, particularly for girls at 29.2% are alarmingly low. Yet despite these challenges Senegal has enjoyed decades of calm.

Regrettably the levels of poverty have encouraged many of the young to seek their fortune abroad and many embark on hazardous journeys across the ocean in the hope of entering the European Union and benefiting from its perceived wealth. Unfortunately, for many, these end in death, disaster or internment. There are also increasing concerns regarding talibe street children who are sent by their parents to Koranic schools in the hope that it will provide a better, educated future but most then spend their time begging on the streets of urban areas such as Dakar and, on leaving school, their skill set is limited to reciting the Koran word for word with no other really useful knowledge or skill set.

Volunteer projects in Senegal focus on community empowerment and working with HIV/AIDS amongst other areas however many volunteer opportunities in Senegal were disrupted by the COVID-19 pandemic which led to the permanent closure of some volunteer opportunities and restrictions on others. Hopefully things are now beginning to return to normal. If you run or know of a volunteer work project in Senegal let us know by contacting us here. We look forward to hearing from you!
---
Volunteer Work Senegal: The Lighthouse Project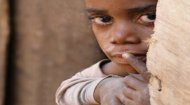 In a shameless bit of self-promotion, read this novel by the African Volunteer Network team about volunteering in Uganda. "Well worth the read especially for those working with non-profits abroad. In fact, it should be required reading."
---
Volunteer Work Senegal: SenExperience



A range of volunteer work projects in Senegal from teaching to sports coaching and healthcare.
---
Volunteer Work Senegal: Development in Gardening



DIG works to grow their capacity to equip uniquely vulnerable families with the skills and experience to meet their own needs and improve their well-being through gardening.
---
---
Volunteer Work Senegal: Maison de la Gare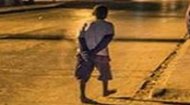 Volunteer work with Talibe street children in Senegal in education, sport and health care and hygiene.
---

Volunteer work in Senegal with young people at school, through youth associations, the local YMCA and universities to deliver education sessions on employability skills, English and ICT.
---
Volunteer Work Senegal: Senegal Health Institute



The Senegal Health Institute's goal is to provide stable access to reproductive health for women and adolescent girls.
---
---
Volunteer Work Senegal: Child Sponsor Senegal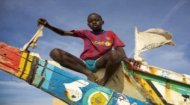 Another way to volunteer in Senegal is to do so by sponsoring a child there. Details of how to sponsor a child in the country with Senegal child sponsor organisations, charities, programs and projects.
---
Volunteer Work Senegal: Senegal Country Profile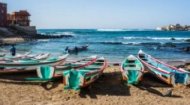 Find out all about Senegal in a series of information articles, latest daily news, videos, and images together with volunteering and child sponsorship opportunities.
---
---