Children in Senegal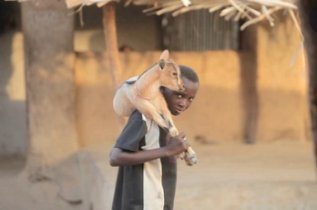 Although a poor nation, ranked in 168th place out of 189 countries and territories in 2019 when ranked in terms of life expectancy, literacy, access to knowledge and the living standards of a country, Senegal is widely seen as model of stability in a region of Africa often ravaged by conflict. The country is home to just over six million children who can expect to live until they are around 67.94 years old (2019). Many children in Senegal live within polygamous families sharing their father with two or more wives and living within a rural compound that's home to around ten people. Most children have around five siblings however not all will survive birth or even reach their fifth birthday with 45.3 deaths per 1,000 live births (2019), although this has dropped significantly from 1970 when the number was 287.9.

Traditional village homes are made from mud bricks with wooden roofs entwined with millet stalks and are often decorated with numerous family photographs with the father spending time with each wife and children and household tasks being rotated amongst the women. Each day life for most Senegal children starts with breakfast of baguettes then chores including collecting water from nearby wells. Then it's off to school for those who attend where reading, writing and arithmetic form the basis of study. Although education is free in Senegal and compulsory up to the age of sixteen, there are simply not enough school places and it is estimated that of children between the ages of five and fourteen enrollment was just 46.56 % in 2020, according to the World Bank collection of development indicators with the figure dropping even further for older children and thsoe in rural areas.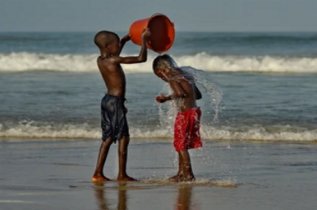 Fewer girls go to school in Senegal than boys, mainly due to poverty, and in secondary school the attendance rate for girls is just 15%. This is reflected in literacy rates for Senegal children, currently standing at 51.1% for boys but just 29.2% for girls, although both thes efigures are improving year on year. After school, its more chores, then of course, play, with football being a firm favourite, not just for boys, but girls as well. In fact, football for girls is widely promoted in schools as its seen as away of keeping them in education who may otherwise drop out believing that studying has no part of their future. Many children in Senegal are concerned about this future in their country, facing a seemingly never ending cycle of poverty. High unemployment rates encourage many older children to seek greener pastures in Europe, although entry is normal illegal and fraught with dangers, but, as one Senegal would be migrant stated "All the youth here have one common goal. Leaving the country." The video (below) provides some insight into the lives of children in Senegal. Also below is a directory of some projects and programs working in Senegal with children who are looking for your support.
---
Children in Senegal: Senegalese Childrens Aid Group



The Senegalese Childrens Aid Group aims to improve the health, welfare and education of Senegalese children through the provision of high quality medical and educational support.
---
Children in Senegal: The Hunger Project



Through its integrated approach to rural development, the Epicenter Strategy, The Hunger Project works with community partners to successfully access the basic services needed to lead lives of self-reliance.
---
---
Children in Senegal: SOS Children's Villages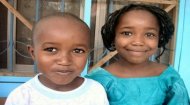 With SOS Children, you can help orphaned and abandoned street children when you sponsor a child in Senegal.
---
Children in Senegal: Jokalante



Jokalante is a Frech language Senegal NGO established to deliver and receive information in local languages to rural populations so childlren and their communities can access information and services to promote their wellbeing.
---
Children in Senegal: Sponsor Children In Senegal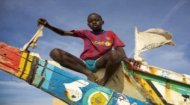 Details of how to sponsor a child in Senegal with Senegalese child sponsor programs.
---
---
Children in Senegal: Senegal Street Children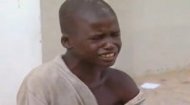 Facts, information and video about Senegal street children in Senegal many of whom are talibe children, forced into begging whilst attending unregulated Koranic schools.
---
Children in Senegal: Volunteer in Senegal



As well as sponsoring a child why not explore volunteering opportunities in Senegal?
---
Children in Senegal: Senegal Country Profile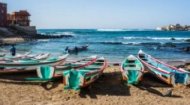 Find out all about Senegal in a series of information articles, latest daily news, videos, and images together with volunteering and child sponsorship opportunities.
---
---