Volunteer Work Uganda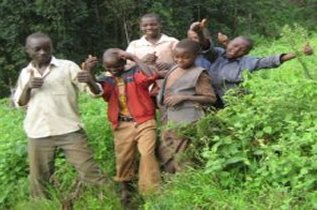 Do a search for "volunteer work in Uganda" and, in all likelihood you'll be faced with a list of dozens of the big volunteer companies who operate in Uganda and elsewhere across the African continent. Many of these big volunteer recruiters and advertisers are not charities but fully functioning "for profit" businesses who know that there is a lot of money selling placements to volunteers. Here, on this volunteer work in Uganda page, we only list small, locally run volunteer projects which are run and managed locally by Ugandans.

The money you pay doesn't fund offices and staff in the UK but goes directly into the local community and economy where you will be working. They also have one focus; to make things better for the community in which they operate. Some, like Raising Up Hope Uganda help street children, because its founder Patrick, lived on the streets of Kampala himself as a child and wants to give other children a better life and safer future. When you work with him you're making a real difference to real children in real need whereas some of the other big international projects you may find are almost manufactured to sell volunteer work placements for profit.

Volunteer work opportunities in Uganda are often in schools, hospitals and orphanages with there being an estimated 3.5 million children orphaned through AIDS/HIV alone; that's nearly one in ten of the country's entire population. Other opportunities include construction work and animal conservation. Uganda itself is a great country for volunteer work not least because its safe, friendly, cheap and with always a warm and genuine welcome from its people but its also very much unspoilt with ample opportunities for sightseeing in between volunteer work experiences. If you run or know of a volunteer work project in Uganda let us know by contacting us here. We look forward to hearing from you!
---
Volunteer Work Uganda: The Lighthouse Project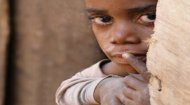 In a shameless bit of self-promotion, read this novel by the African Volunteer Network team about volunteering in Uganda. "Well worth the read especially for those working with non-profits abroad. In fact, it should be required reading."
---
Volunteer Work Uganda: recofu.org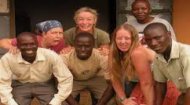 Formerly known as RWEYOWA, the Rescue Community Foundation Uganda, works to curb the spread of HIV/AIDS and improve the livelihoods of those affected.
---
Volunteer Work Uganda: Kin Initiative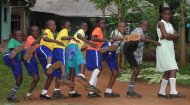 Volunteer with children in a wide range of settings in Uganda addressing health and poverty.
---
Volunteer Work Uganda: Uganda Rural Fund



Volunteer work in an orphanage, school as well as after-school and women empowerment programs.
---
---
Volunteer Work Uganda: Red Earth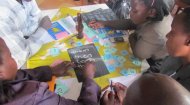 Volunteer work for qualified teachers in Uganda supporting programmes in schools and training staff.
---

Grassroots volunteer work in Uganda caring for orphaned and abandoned children.
---
Volunteer Work Uganda: Uganda Homestay



Volunteer opportunities with children and in sustainable community development in Fort Portal, Uganda.
Visit >
---
Volunteer Work Uganda: Beacon of Hope



Volunteer opportunities in building, teaching, healthcare and agriculture projects in rural Uganda.
---
---
Volunteer Work Uganda: Kitega Community Centre



Volunteer education programs teaching children, adults and those with learning disabilities.
---
Volunteer Work Uganda: AV Uganda



Volunteer opportunities with children in rural Uganda communities around Jinja on the shore of Lake Victoria.
---
Volunteer Work Uganda: Rustic Volunteers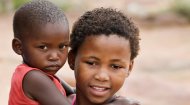 Volunteer work in an orphanage, on HIV/AIDS projects, on healthcare projects or teaching English.
---
Volunteer Work Uganda: Amani Baby Cottage



Volunteer opportunities with orphaned, abandoned and needy children from 0 to 5 years at Jinja, Uganda.
---
---
Volunteer Work Uganda: Sponsor a Child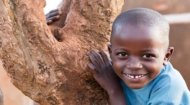 Another way to volunteer in Uganda is to do so by sponsoring a child there. Details of how to sponsor a child in the country with Ugandan child sponsor organisations, charities, programs and projects.
---
Volunteer Work Uganda: Uganda Country Profile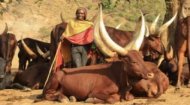 In another of our African country profiles, find out all about Uganda in a series of information articles, latest daily news, videos, and images together with volunteering and child sponsorship opportunities.
---
---