According to government estimates, as many as 15,000 children live on the streets of Uganda's capial city Kampala aged from seven up to the age of 17. Many are refugees who have fled their homes from the instabilities in the DRC and South Sudan, however most are from poor Ugandan families where children have left seeking a better future only to end up destitute on the city's street, vulnerable to exploitation. Those children have been forced onto the streets due to poverty, harsh conditions at home, abandonment, school drop-out and food shortages with many coming from larger families especially those with a new step-parents who don't or won't care for the existing children in the family. AIDS is also a major factor with Uganda having one of the highest prevalence rates in the world leaving 800,000 children orphaned through AIDS related deaths out of a total orphan population of some 1.6 million children.

Many children also end up on the streets having been trafficked on the promise of money being sent back to their birth families with the going rate being 20,000UGX, some £5.00. That money is rarely forthcoming and the children go on to work in domestic servitude, brick laying, general and construction labouring, sand mining, stone quarrying, tree planting, cutting, and in other labour intensive industries; their destinations are as far afield as Canada, Egypt, the United Arab Emirates and Saudi Arabia. Some later escape and find their way onto the streets. In 2020, Uganda made further attempts to improve the situation launching an action plan to combat trafficking in persons and a child protection policy that prioritizes the elimination of child labour in partnership with international stakeholders. The government also passed a law to ban giving money or food to children living on the streets of Kampala, however the problem persists and children continue to live there, just hidden further from the authorities placing them at even further risk.

These street children in Uganda are rarely loveable street urchins, rather drug takers, smokers and the walking wounded after altercations with the local police and other youths. Daily life consists of searching for scraps of food, begging or stealing in order to survive. Others hunt for pieces of scrap metal that can be sold, finding small tasks to do in exchange for food or money including carrying luggage for people at the bus depot, sorting beans in a market stall, sweeping and doing laundry. Most of the children live in 'dens'. They do not club together as one homogenous group, rather older boys take money off younger children and beat them unless they comply or simply because they catch them playing on the streets rather than making money for them. UNICEF reported the plight of one street boy, a 10-year-old, who was stabbed, doused in petrol and set on fire by other children. He received severe burns however survived the attack.

There are OVC (Orphans and Other Vulnerable Children) policies in operation in Uganda, however many are under-funded and under publicised leaving it to NGOs, charities and individuals to make a difference. Not only do they face resource issues but also a largely hostile population who mainly don't care about the problem. One such project working with street children in Kampala is Raising Up Hope for Uganda (RUHU), a non-profit, grassroots organization based in Bulenga just outside the city itself. RUHU is an umbrella organization that has an orphanage, day care and safe house for neglected children.

The House of Hope or "Safe House" is a building which currently houses approximately thirty boys from ages ten to sixteen, all of whom are former street children. It is essentially a rehabilitation centre for young boys who were found living on the streets. RUHU operates an outreach program and gets to know the children who have gathered in the slums of Kampala from all over the country, by tending to their wounds and playing football with them to build trusting relationships before inviting them to House of Hope. At the House of Hope, they provide the children with beds, meals and education, all in a structured and loving environment and work to reintegrate them into normal life and give back the childhood that so many of them have lost to homelessness and poverty. As most of the children there have never attended school before, it is helpful for them to be put in a basic classroom setting, learning rules and structure. This transitional period helps before they can be placed in a formal school as part of the process of reintegration. After a year of living in House of Hope, these children are ready to move on to formal education

Find out more about Raising Hope for Uganda, its safe house, outreach projects and other services for vulnerable children and young people in need here and, if the situation of street children in Uganda concerns you, you can sponsor one of their children or make a donation to the project to help. Just to bring it home, the little lad (above) was poisoned by eating damaged food he had found in a bin in Kampala. Yahaya died alone in the gutter aged just fifteen. If you are interested in working with street children in Uganda there are some provisos and, sorry to be harsh, but we need to make them clear. Firstly, this is not poverty tourism. Please don't sign up if you simply want some photographs of distressed and anguished kids for your Facebook page to solicit comments from your friends about how amazing you are. Yes, that sounds harsh, but nevertheless true. These kids are not little Oliver Twists. They are hard. They do drugs. They injure and get injured. They live in a feral state in a state with no safety net. But they also crave love and affection in a sustainable and meaningful way.

Get involved if you're not easily shocked and can commit for a period but please don't get involved if (a) you will find the experience emotionally too distressing or (b) you're not prepeared to check out the latest legislation regarding street children where you intend to work. For example, it is now a criminal offence to provide food, money or other practical offerings to street children in Kampala and, if caught, you will be incarcerated. The video below gives some insight into the life of street children in Uganda together with details of projects and programs working with these children that you may choose to support.
---
Street Children Uganda: Raising Up Hope For Uganda



A project helping street children in Kampala, Uganda, providing sponsorship, care and a home. Check out their slum outreach program on their website.
---
Street Children Uganda: Consortium for Street Children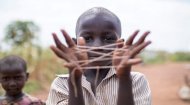 The Consortium for Street Children work to reduce the number of children becoming street-connected in Uganda as a result of unsafe migration or trafficking, and improve access to rights for those still on the streets.
---
Street Children Uganda: Nsimbe Transit Centre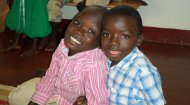 The Nsimbe Transit Centre acts as a temporary home for up to 20 street children in Uganda who have been neglected or abandoned. Where possible, the children are re-settled with suitable family members, and support is given to ensure their continued well-being.
---
---
Street Children Uganda: Homes of Promise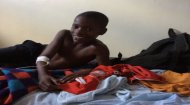 The main task of Homes of Promise is to rescue children from the poverty of life on the streets and, where possible, reconcile them to their families, find foster parents for orphans, and ensure that their physiological, psychological and spiritual needs are being met.
---
Street Children Uganda: Save Street Children Uganda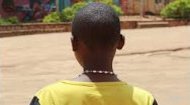 Save Street Children Uganda (SASCU) is a registered non-governmental organization in Uganda that works with street and former street children. They provide temporary care and protection through a rehabilitation process that also involves reunification with their families.
---
Street Children Uganda: Sponsor Children in Uganda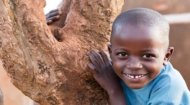 Details of how to sponsor children in Uganda with Ugandan child sponsor organisations, charities, programs and projects
---
---
Street Children Uganda: Children in Uganda



Find out more about children's lives in Uganda in pictures and video together with facts and figures.
---
Street Children Uganda: Volunteer in Uganda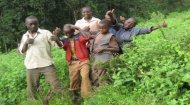 As well as sponsoring a child why not explore volunteering opportunities in Uganda?
---
Street Children Uganda: Country Profile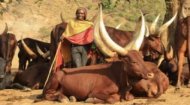 In another of our African country profiles, find out all about Uganda in a series of information articles, latest daily news, videos, and images together with volunteering and child sponsorship opportunities.
---
---