Volunteer Uganda

If you are considering a period of voluntary work in Uganda not only are there a myriad of opportunities from healthcare, HIV awareness and prevention, orphanage work, school and education, family strengthening and water projects etc but no voluntary work experience would be complete without exploring this lesser known area of the continent known as the "Pearl of Africa".

From safaris to visits to beautiful lakes that lie embedded deep within the Rift Valley there is so much to see and do. If staying in the south-west of Uganda, you can also easily go gorilla trekking or pay visits to Rwanda, Tanzania and the Democratic Republic of Congo. If you run or know of a volunteer work project in Uganda let us know by contacting us here. We look forward to hearing from you!
---
Volunteer in Uganda: The Lighthouse Project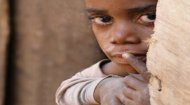 In a shameless bit of self-promotion, read this novel by the African Volunteer Network team about volunteering in Uganda. "Well worth the read especially for those working with non-profits abroad. In fact, it should be required reading."
---
Volunteer in Uganda: Soft Power Education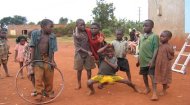 Soft Power Education works with communities in Uganda to improve the quality of life through education.
---
Volunteer in Uganda: CWAC Uganda



You can support their work when you volunteer a a teacher, health worker or social worker amongst other roles.
---
---
Volunteer in Uganda: Xavier Project



Volunteering at Xavier Project will give you the opportunity to work hands on with refugees in Uganda.
---
Volunteer in Uganda: Another Hope



Volunteer work with orphaned, street children and children from impoverished families.
---
Volunteer in Uganda: Eden Ministries



Faith based volunteer work working with orphans and vulnerable children in Uganda.
Visit >
---
---

Local volunteer work established to up-lift the living standard of residents in rural communities.
---
Volunteer in Uganda: Fields of Life



Projects include building, painting, health, education and working with children and adults.
---
Volunteer in Uganda: AV Uganda



Volunteer opportunities with children in rural Uganda communities around Jinja on the shore of Lake Victoria.
---
---
Volunteer in Uganda: Light of Hope for Orphans



Light of Hope Orphans Care Organization is working to provide better educational opportunities to orphans and vulnerable children.
---
Volunteer in Uganda: Africa Sustainable Tourism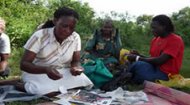 Volunteer work connecting volunteers to grassroots projects in less-fortunate communities.
---
Volunteer in Uganda: Umbrella of Hope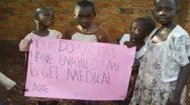 Volunteer work in conservation, healthcare, childcare, teaching and medical sectors.
---
---
Volunteer Uganda: Sponsor a Child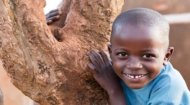 Another way to volunteer in Uganda is to do so by sponsoring a child there. Details of how to sponsor a child in the country with Ugandan child sponsor organisations, charities, programs and projects.
---
Volunteer Uganda: Uganda Country Profile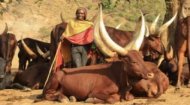 In another of our African country profiles, find out all about Uganda in a series of information articles, latest daily news, videos, and images together with volunteering and child sponsorship opportunities.
---
---