Volunteer Work South Africa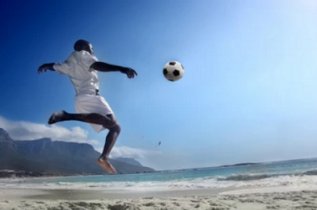 The South Africa of today bears the scars of yesteryear when it was ruled under a white apartheid regime and blacks were considered second or even third class citizens. Although it has made a successful transition to a stable democracy, the years of oppression have left a legacy of cultural violence, lack of education for a generation and widespread poverty, particularly outside the major conurbations. Today South Africa is ranked in 114th place out of 189 countries and territories in terms of life expectancy, literacy, access to knowledge and living standards in 2019 making it, on paper, a better place to live than in most of Africa, yet it still falls below median global standards. There are many volunteer organisations to help face the challenges South Africa faces including rampant HIV (nearly 20% of the adult population suffer from the virus), poor education, preventable health care (50,000 children in South Africa die each year from curable diseases or malnutrition) decent housing (one in three children live in inadequate housing), secure food and water sources (half of all South Africa's children do not have access to safe water supplies) to name but a few of these challenges.

The key though to undertaking volunteer work in South Africa is to go local. It's a country widely promoted by the big volunteer organisations who make a small fortune out of sending volunteers there, but your experience will be so much more worthwhile if you work in a volunteer project on the ground run by South Africans rather than geared towards the volunteer tourist industry.

Please note that many volunteer opportunities in South Africa were disrupted by the COVID-19 pandemic which led to the permanent closure of some volunteer opportunities and restrictions on others. Hopefully things are now beginning to return to normal. If you run or know of a volunteer work project in South Africa let us know by contacting us here. We look forward to hearing from you!
---
Volunteer Work South Africa: The Lighthouse Project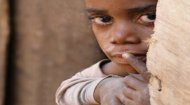 In a shameless bit of self-promotion, read this novel by the African Volunteer Network team about volunteering in Uganda. "Well worth the read especially for those working with non-profits abroad. In fact, it should be required reading."
---
Volunteer Work South Africa: South African Education and Environment Project



This project empowers young people who are neglected by South Africa's education system.
---
Volunteer Work South Africa: Free Me Wildlife



Free Me is a rehabilitation centre for indigenous wildlife based in Kwa Zulu Natal, South Africa.
---
---
Volunteer Work South Africa: The Centre for Rehabilitation of Wildlife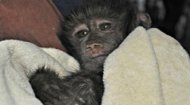 The Centre for Rehabilitation of Wildlife care for injured, orphaned and displaced wildlife in South Africa.
---
Volunteer Work South Africa: Vervet



Volunteer work in South Africa with monkeys or on projects such as building or painting to benefit the monkeys.
---
Volunteer Work South Africa: Edu Surfing



Volunteer work in South Africa teaching surfing and educational programs to less privileged children from Capricorn Township who come to the Project from Muizenberg.
---
---
Volunteer Work South Africa: Rustic Volunteers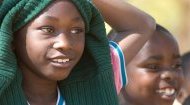 Volunteer work with orphans and street children in South Africa abandoned due to poverty and HIV/AIDS.
---
Volunteer Work South Africa: Volunteer South Africa



Offering seven different wildlife programs across South Africa ranging from working with wildlife in a sanctuary, collecting dots while on game drives in Kruger National Park to catching and tagging sharks in the Western Cape.
---
Volunteer Work South Africa: AV South Africa



Gap year projects and volunteering opportunities with a small, rural community in the Karoo, South Africa where there are five schools in need of your help.
---
---
Volunteer Work South Africa: Child Sponsor South Africa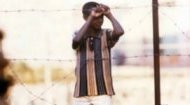 Another way to volunteer in South Africa is to do so by sponsoring a child there. Details of how to sponsor children in the country with South African child sponsor organisations, charities, programs and projects.
---
Volunteer Work South Africa: South Africa Country Profile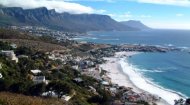 In another of our African country profiles, find out all about South Africa in a series of information articles, latest daily news, videos, and images together with volunteering and child sponsorship opportunities.
---
---