Life for Zulu Children

The Zulu are a tribe of native Africans living in South Africa and they form one of the largest ethnic groups there. The video below shows young Zulu boys dancing, a ritual that is at the very heart of Zulu culture with each dance symbolizing an event or happening within the Zulu people; births and the onset of puberty are particularly celebrated. Zululand, now constitutionally recognised and protected as KwaZulu-Natal, a province of South Africa, is home to the nine million Zulu people and their king Misuzulu Sinqobile kaZwelithini (born 23 September 1974) who succeeded his father King Goodwill Zwelithini kaBhekuzulu in 2021. Whilst enjoying a rich heritage, areas such as Nkandla, which is home to 140,000 people, suffer from rates of unemployment as high as 96% and almost half (46%) of the population are under the age of fifteen, not least because of rampant HIV/AIDS. It is estimated that 99% of all Zulu children are malnourished and in places like Nkandla only one in three children go to school with 97% dropping out before they complete their education due to poverty.

Most Zulu children live in thatched homesteads without running water or electricity and poor access to health facilities. With the man of the house being the main figure of authority, families live with their extended families; grandparents, parents, brothers, sisters (and their spouses) and even girlfriends. Unlike in many cultures, Zulu children are named even before they are born and, after birth, an imbeleko ceremony is held to introduce them to their ancestors who live in the spirit world of unkulunkulu.

Zulu culture places great weight on remembering family ancestors, as tradition has it, that if such family members are forgotten, they will return to trouble their living ancestors. In addition to their given name, Zulu boys are traditionally given a further name by their father when they are seven and they may also be known by another nickname given by herding friends. Up to this age there tends to be little contact between father and son, the mother having responsibility for raising the children including making them aware that Zulu children should never speak unless spoken to first.

Whilst boys are expected to tend to the family's herd from a young age, girls are taught how to carry water on their head in a small gourd and later how to plant and reap crops with a hoe that she is symbolically given at the age of eleven. Whilst many Zulu children are brought up traditionally, others have adopted a more westernised lifestyle with those living in more urban areas counting happily watching television and going to the movies as popular pastimes dressed in their USA culture clothes and listening to western music. Together with the video of Zulu children dancing, there are details of projects and programs to support the lives of Zulu children in South Africa.
---
Life for Zulu Children: Children of Zululand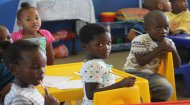 Children of Zululand are looking for sponsors, donations, volunteers, delegates, fundraisers and support members to help their work with Zulu children in South Africa.
---
Life for Zulu Children: Zulufadder



Zulufadder is a non-profit organisation that focuses on education and sustainable projects for Zulu children and youth in South Africa.
---
---
Life for Zulu Children: Project Zulu



Project Zulu is a suite of educational development projects run by the University of the West of England (UWE) promoting lifelong learning opportunities for Zulu children and their communities in the Madadeni Township, KwaZulu-Natal, South Africa.
---
Life for Zulu Children: Sponsor a Child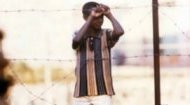 Details of how to sponsor children in South Africa with South African child sponsor organisations, charities, programs and projects.
---
---
Life for Zulu Children: South Africa Children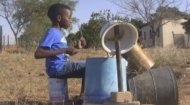 Facts, figures and a video about the lives of South African children today where one in five live in poverty.
---
Life for Zulu Children: Volunteer in South Africa



As well as sponsoring a child why not explore volunteering opportunities in South Africa?
---
Life for Zulu Children: South Africa Country Profile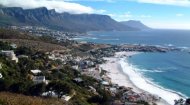 In another of our African country profiles, find out all about South Africa in a series of information articles, latest daily news, videos, and images together with volunteering and child sponsorship opportunities.
---
---