Volunteer Work Kenya

Volunteer opportunities in Kenya range from construction and conservation work to working in schools and orphanages, city slum outreach and teaching sustainable farming techniques. There are also many volunteer openings in health care, HIV prevention and the rolling out of anti-viral programs. Volunteer work is big business in Kenya and you have to work hard to get past the big international projects to drill down to the smaller, Kenya based and run volunteer work programs that make a real difference to the lives of Kenyans in need rather than exist to line the pockets of the volunteer recruitment businesses!

If you are in Kenya undertaking volunteer work, ensure you leave time for a bit of tourist activity while you are there not least because you can find the "Big Five" animals of Africa in Kenya but can also witness one of the natural wonders of the world ~ the annual great wildebeest migration of some two million animals as they cross the Serengeti in neighbouring Tanzania to the Massai Mara. Also visit Mount Kenya and chill out on the warm and tropical climate beaches on its Indian Ocean coastline. If you run or know of a volunteer work project in Kenya let us know by contacting us here. We look forward to hearing from you!
---
Volunteer Work Kenya: The Lighthouse Project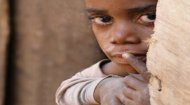 In a shameless bit of self-promotion, read this novel by the African Volunteer Network team about volunteering in Uganda. "Well worth the read especially for those working with non-profits abroad. In fact, it should be required reading."
---

The Kenya Voluntary and Community Development Project run a number of projects across Kenya.
---
Volunteer Work Kenya: Volunteer Kenya



Fighting HIV/AIDS; providing primary school education and encouraging micro-enterprise for women.
---
---
Volunteer Work Kenya: Village Volunteers



Volunteer work in Kenya supporting vulnerable populations in the country.
---
Volunteer Work Kenya: East African Whale Shark Trust



Volunteer work with the East African Whale Shark Trust getting involved in a range of marine conservation work.
---
Volunteer Work Kenya: Advance Africa



Volunteer opportunities are available in orphanages, schools, hospitals and community health clinics.
---
---
Volunteer Work Kenya: AV Kenya



Volunteer work projects based in Msambweni, Kenya, where you will gain an understanding of everyday life and have the chance to make a meaningful impact on the community.
Visit >
---

CMMB Kenya programs have built the capacity of local healthcare organizations to tackle not only HIV/AIDS but also other national health challenges and has a reputation for locally managed, high-quality HIV care and treatment.
Visit >
---
Volunteer Work Kenya: Dream Achievers



Volunteer work in rural coast communities and villages teaching, orphan care and HIV awareness.
---
---
Volunteer Work Kenya: Child Sponsor Kenya



Another way to volunteer in Kenya is to do so by sponsoring a child there. Details of how to sponsor children in the countru with Kenyan child sponsor organisations, charities, programs and projects.
---
Volunteer Work Kenya: Country Profile



In another of our African country profiles, find out all about Kenya in a series of information articles, latest daily news, videos, and images together with volunteering and child sponsorship opportunities.
---
---