Child Sponsor Kenya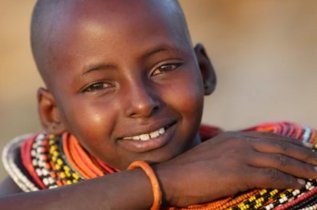 Kenya with its population of 53.77 million (2020) is widely regarded as a stable and peaceful country, however there have been incidents of border issues particularly with Somalia, where Kenya has been keen to broker peace talks against its warring neighbour. Despite this relative stability, the child population of Kenya faces many challenges from widespread poverty affecting more than half of the country, recurring droughts and high levels of crime and unemployment. Kenya is also home to one of the world's largest slums, Kibera, where conditions are particularly atrocious with little or no sanitation and most families living in 12ft by 12Ft metal shacks with no essential services.

Child sponsor programs in Kenya focus on working with orphan and abandoned children, providing practical support such as goats who can supply milk for children and the excess milk can then be sold as an additional source of income together with education, health and water programs. Other work includes the development of new sustainable farming techniques, skill learning such as sewing and carpentry to decrease the reliance on subsistence agriculture and rolling out HIV/AIDS awareness and anti-viral programs. You can help when you sponsor a child in Kenya.
---
Child Sponsor Kenya: SOS Children's Villages

a href="https://www.soschildrensvillageskenya.org/individual-child-sponsorship-form.html" rel="nofollow" title="SOS Children's Villages" target="_blank">

With SOS Children, you can help orphaned and abandoned children when you sponsor a child in Kenya.
---
Child Sponsor Kenya: Osiligi Charity Projects



A child sponsor project working with Maasai children where young people are selected on a needs basis with orphans or children from a single mother being automatically considered and next, children from parents where neither have a job. These children would not go to school without you offering to sponsor a Maasai child.
---
Child Sponsor Kenya: Kenya Hope Charity



Sponsor a child today and you'll give them hope and play a special part in their childhood by beginning a lasting friendship; and as you share your love and encouragement through letters and photos over the years, your child will begin to feel like part of your family.
---
---
Child Sponsor Kenya: Gathimba Edwards Foundation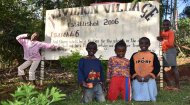 When you sponsor a child in Kenya with the Gathimba Edwards Foundation, you will be covering the cost of their primary, secondary and tertiary fees, uniform, shoes and books, meaning the child you sponsor can attend school without fear of being sent home. As a sponsor you can be in regular contact with the child you are sponsoring through letter writing and in some cases email, Facebook or WhatsApp, whilst you will also receive updates from the project itself on your child's progress as well as photos.
---
Child Sponsor Kenya: Hope for Kenya



When you sponsor a child in with Hope for Kenya, you are giving their entire family the opportunity to escape from poverty. You will receive a card with your child's photo and will have the opportunity to write and receive letters as well as an open invitation to visit your child in Kenya. They will be able to attend school and receive an excellent education as well as a hot lunch and clean drinking water.
---

With your sponsorship of a girl you receive a photo, school progress reports and a lifelong connection!
---
---
Child Sponsor Kenya: Teach a Child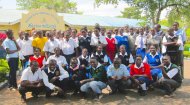 Sponsor an orphaned or vulnerable child from Nyanza Province in Kenya to access education.
---
Child Sponsor Kenya: Umoja Orphanage



A sponsor program that works with orphaned and vulnerable children and are cared for until they reach the age of 18. Each child is given a holistic care approach that gives them access to clean water, nutrition, healthcare and education. They are raised in a family-style home, with a maximum of 12 children, where they are free to practice their religious and spiritual beliefs and continue the culture of their community.
---
Child Sponsor Kenya: Maasai Children



A video of Maasai children together with facts and pictures about the lifestyle of Maasai children in Kenya.
---
---
Child Sponsor Kenya: Kenya Street Children



Info, facts and figures about street children in Kenya and the challenges they face.
---
Child Sponsor Kenya: Volunteer in Kenya



Check out all the latest fee paying and free African volunteer work placements and charity work job opportunities abroad with local projects and volunteering organisations in Kenya.
---
Child Sponsor Kenya: Country Profile



In another of our African country profiles, find out all about Kenya in a series of information articles, latest daily news, videos, and images together with volunteering and child sponsorship opportunities.
---
---