South Africa HIV

HIV / AIDS was first recorded in South Africa in 1983 with its first death, however three years later there were still just 46 recorded instances and even by the end of the decade only 1% of the population was infected. This rose to 3% in 1996 then soared to 10% in 1999, causing 310,000 deaths in that year alone. This rising figure prompted the government to launch a five year plan designed to combat AIDS/HIV and sexually transmitted infections and SANAC, (the South Africa AIDS Council) was established. Despite this, today South Africa has the biggest HIV epidemic in the world, with 7.7 million people (20.4%) living with the condition and it is estimated 1.7 million children have lost a parent to AIDS and overall roughly 14 percent of all children in South Africa are orphans. According to the latest available data (which has a delay latency), HIV prevalence among black Africans is 16.6%; followed by 'coloureds' (5.3%); whites (1.1%); and Indian/Asian (0.8%). HIV annual incidence among adults aged 15 to 49 years in South Africa is 0.79% with 0.93% among females and 0.69% among males.

In South Africa the primary infection route is through heterosexual sex however pregnancy is also a major infection cause. As such, it's of concern that 80% of infected people aged 20-24 are female infecting 40,000 children each and every year. There are variations between provinces with over a third of pregnant women in KwaZulu-Natal province being infected (see graph above). Poverty in South Africa is already rife and the loss of an adult carer such as a mother have have serious consequences with older children having to fulfil that role, provide care themselves to younger siblings and often having to give up school in order to do so. Again, the loss of an adult, particularly a male father can plunge a family into further poverty from which there is little or no escape.

Overall HIV peak prevalence occurs in 35 to 39 year olds at 31.5% (females at 39.4% and males at 23.7%) but differs by sex, peaking at an older age among males (45 to 49 years) at 24.8% compared to females (35 to 39 years). The chart above shows the breakdown of HIV prevalence by age and gender. This disparity in HIV prevalence by sex is most pronounced among young adults: HIV prevalence among 20 to 24 year-olds is three times higher among females (15.6%) than males (4.8%). Fortunately numbers are declining in correlation with outrolling better HIV education and stressing the importance of condom use. Among individuals aged 15-64 years with two or more sexual partners in the last year, 55.6% self-reported condom use at last sex.

Of those aged 25-49 years, both males (53.0%) and females (53.4%) had similar proportions of condom use. 68% of young males (15-24 years) with multiple partners reported condom use at last sex compared to 47.3% of females of the same age. Only 33.3% of older adults (50-64) years with multiple partners used condoms at last sex. Whilst HIV numbers in South Africa are falling, the burden of HIV continues to disproportionately affect different geographical regions and high risk groups, especially black Africans, adolescent girls and young women. In the video (below), a group of South African children talk about HIV / AIDS, how its affected their communities and families, and the impact of programs to address the issue. Current figures suggest is levelling out and dropping for some age groups.
---
South Africa HIV: Volunteer in South Africa



Check out all the latest fee paying and free African volunteer work placements and charity work job opportunities abroad with local projects and volunteering organisations in South Africa.
---
South Africa HIV: Life in South Africa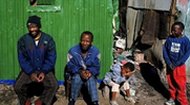 Facts, figures and a video about daily life in South Africa today with its high levels of unemployment and poverty.
---
---
South Africa HIV: Child Sponsor South Africa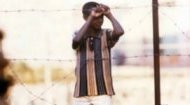 Details of how to sponsor children in South Africa with South African child sponsor organisations, charities, programs and projects.
---
South Africa HIV: South Africa Country Profile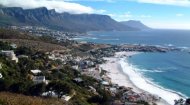 In another of our African country profiles, find out all about South Africa in a series of information articles, latest daily news, videos, and images together with volunteering and child sponsorship opportunities.
---
---