Mozambique Profile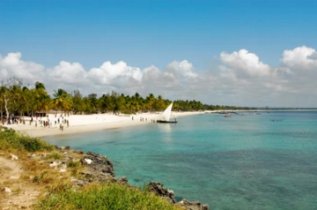 Mozambique is a country located in south-east Africa bordered by the Indian Ocean to the east, with Tanzania to its north, Malawi and Zambia to its north-west, Zimbabwe to its west and both the Kingdom of Swaziland and South Africa to its south-west. Following its independence from Portugal in 1975, after centuries of colonial rule, Mozambique plunged into a long civil war within two years that was to last until 1992 and claimed the lives of some 900,000 of its population, displaced around five million and left many more injured and amputees through the deployment of landmines.

The end of the war was augured by the imploding of the Soviet Union, a close ally whose disintegration led to the virtual collapse of Mozambique's own economy. In 1990 the ruling Fremilo party accepted a new democratic constitution and held free elections in 1992, which it won, and has done so in all further elections. Today the country is considered relatively stable despite ongoing insurgency by Islamist groups and is attracting foreign investment, however with 80% living in rural areas, most lack clean water, access to education and health resources. Around 1.5 million of the country's population of 30.37 million (2019) is infected with AIDS/HIV. With levels rising rapidly it is soon expected that over 16% of the population will be infected with the resulting further drain on poor household resources as family members need to decrease their limited economic activity to provide care for those afflicted.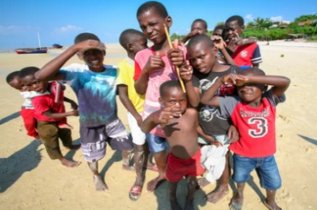 There are over two million orphans in Mozambique, a third of them due to HIV/AIDS and a further 700,000 children are considered at risk of being abandoned due to their caregivers' old age, HIV in the family and/or deteriorating socio-economic circumstances. As such, thousands of these children, an estimated 5000, live on the streets, however the exact number cannot be quantified. Many of these children, like so many from the general population, have no birth certificates, so cannot even prove their are from Mozambique, and of course, apart from those reached by charitable organisations, have no access to education, health care, nor a viable future. The country's overall literacy rate is 47% (female literacy 28%, male litercay 60%) and Mozambique is in 181st place out of 189 countries and territories in 2019 when ranked in terms of life expectancy, literacy, access to knowledge and the living standards of a country and life expectancy is 60.16 years (2018).
---
Mozambique Profile: Volunteer in Mozambique



Check out all the latest fee paying and free African volunteer work placements and charity work job opportunities abroad with local projects and volunteering organisations in Mozambique.
---
Mozambique Profile: Children in Mozambique



Find out more about children's lives in Mozambique in pictures and video together with facts and figures.
---
Mozambique Profile: Child Sponsor Mozambique



Details of how to sponsor children in Mozambique with Mozambique child sponsor organisations, charities, programs and projects.
---
---
Mozambique Profile: Maputo Profile



Facts, information, a video and colonial pictures about Maputo, the capital city of Mozambique.
---
Mozambique Profile: River Webcam



In this live streaming webcam of the Olifants River, which is a tributary the Limpopo River in South Africa and Mozambique, you can often see crocodiles and hippos.
---
---
Mozambique Profile: Mozambique Map



Mozambique Map: Use this Google Earth satellite map of Mozambique in Africa to explore and take a virtual tour of Mozambique and zoom in on places of interest.
---
Mozambique Profile: Mozambique News



Read all the latest news and current events from Mozambique online in our Mozambique profile news page. Updated daily.
---
---