Volunteer Work Mozambique

Life expectancy in Mozambique is just 60.16 years (2018) with literacy running at 47% (female literacy, 28%) far behind that of males (60%). These are well below even sub-Saharan standards. Whilst AIDS in Mozambique hasn't been as endemic as in other countries, there are still 1.5m infected, with 1.4 million orphans and a third of those orphaned through AIDS. Most children who live in rural areas have restricted access to safe water, education and health care. As such most volunteer work programs in Mozambique focus on these areas; building infrastructure including school and safe water projects. There is also a developing volunteer sector in preservation and conservation work. As such those looking to undertake volunteer work in Mozambique may well find themselves working with street children or in medical settings. There are also openings working to empower women and girls as well as working in orphanages and teaching English in schools.

Please note that many volunteer opportunities in Mozambique were disrupted by the COVID-19 pandemic which led to the permanent closure of some volunteer opportunities and restrictions on others. Hopefully things are now beginning to return to normal. If you run or know of a volunteer work project in Mozambique let us know by contacting us here. We look forward to hearing from you!
---
Volunteer Work Mozambique; The Lighthouse Project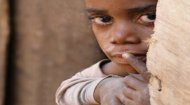 In a shameless bit of self-promotion, read this novel by the African Volunteer Network team about volunteering in Uganda. "Well worth the read especially for those working with non-profits abroad. In fact, it should be required reading."
---
Volunteer Work Mozambique: Kaya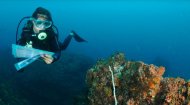 Volunteers monitor the condition of the reefs and the wellbeing of the animals that live there. Anyone interested in marine biology or scuba diving will enjoy contributing to protect this amazing ecosystem.
---
---
Volunteer Work Mozambique: Kululeku



Kululeku is an NGO that works to raise funds, sponsorships and volunteers in order to strengthen the Mozambican community, facilitate the path to education and thus alleviate the social ills of the country.
---
Volunteer Work Mozambique: Mozambique: Horse Safari



Work with horses and teach conversational English at the local school in Vilankulo, Mozambique.
---
---
Volunteer Work Mozambique: Underwater Africa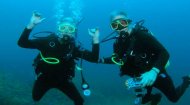 Volunteer in scientific work with giant manta rays, whale sharks, dolphins and humpback whales.
---
Volunteer Work Mozambique: Conservation Travel Africa



Volunteers contribute to research supporting the conservation of whale sharks, manta rays and turtles. You will also work to preserve and repair the marine environment, focusing on activities in mangroves and the local estuary.
---
Volunteer Work Mozambique: Hands at Work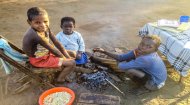 Church based volunteer work reaching out to the dying, orphans and widows in Mozambique.
---
---
Volunteer Work Mozambique: Child Sponsor Mozambique



Another way to volunteer in Mozambique is to do so by sponsoring a child there. Details of how to sponsor a child in the country with Mozambique child sponsor organisations, charities, programs and projects.
---
Volunteer Work Mozambique: Country Profile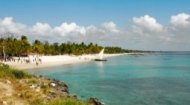 In another of our African country profiles, find out all about Mozambique in a series of information articles, latest daily news, videos, and images together with volunteering and child sponsorship opportunities.
---
---