Child Sponsor Mozambique

Today Mozambique is widely seen as stable and is one of the world's fastest growing economies. Despite this, the long years of conflict took their toll on the country's infrastructure leaving Mozambique in 181st place out of 189 countries and territories in 2019 when ranked in terms of life expectancy, literacy, access to knowledge and the living standards of a country with a life expectancy of 60.85 years (2019). According to Mozambique's Ministry of Economy and Finance, from 2015 to 2019 the number of Mozambicans living in extreme poverty increased equating to 16.7-18.2 million people.

The country's literacy rate is just 47% with males at 60% and females trailing far behind on just 28%. Mozambique is among the ten countries with the highest HIV prevalence in the world at 13.2% of the 15 to 49 year old population with approximately one third of Mozambique's already high number of orphans at 2.1 million having lost their parents to the virus. Thousands of these children, an estimated 5000, live on the streets, however the exact number cannot be quantified. Despite significant progress over the years, only half of Mozambicans have access to improved water supply and less than a quarter (one in five) use improved sanitation facilities.

Child sponsor programs in Mozambique focus on caring for orphaned and abandoned children, spreading HIV awareness, increasing food security and nutrition advice, improved access to safe water, health care and education and working towards an improved protection service for the many children who live away from home. You can help when you sponsor a child in Mozambique.
---
Child Sponsor Mozambique: The Lighthouse Project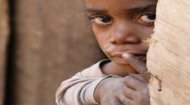 In a shameless bit of self-promotion, read this novel by the African Volunteer Network team about volunteering in Uganda. "Well worth the read especially for those working with non-profits abroad. In fact, it should be required reading."
---
Child Sponsor Mozambique: SOS Children's Villages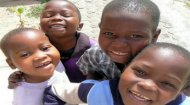 With SOS Children, you can help orphaned and abandoned children when you sponsor a child in Mozambique.
---
Child Sponsor Mozambique: Mozambique Orphan Fund



Sponsor an orphaned child who lives in the Carolyn Belshe Orphanage in the Inhambane Province of Mozambique or the Dondo Orphanage in a suburb of Beira, the third largest city in Mozambique.
---
---
Child Sponsor Mozambique: House of Hope



Sponsor a child in Mozambique with House of Hope and provide care for children who have been orphaned or found on the streets.
---
Child Sponsor Mozambique: Children in Mozambique



Find out more about children's lives in Mozambique in pictures and video together with facts and figures.
---
---
Child Sponsor Mozambique: Volunteer in Mozambique



As well as sponsoring a child why not explore volunteering opportunities in Mozambique?
---
Child Sponsor Mozambique: Country Profile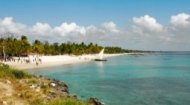 In another of our African country profiles, find out all about Mozambique in a series of information articles, latest daily news, videos, and images together with volunteering and child sponsorship opportunities.
---
---