Colonial Map of Africa
Credit and (c): https://www.freeworldmaps.net/africa/ Key:
| | |
| --- | --- |
| | British Colonies |
| | French Colonies |
| | Belgium Colonies |
| | Portugal Colonies |
| | Italian Colonies |
| | Other |
| | Not Colonised |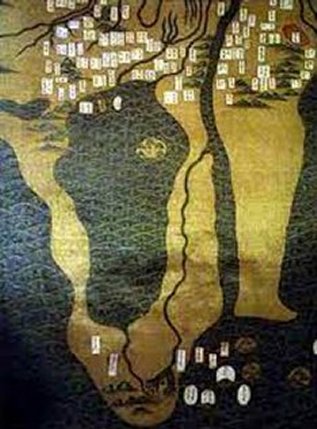 The earliest map of Africa is believed to have been created in 1389 and is called the "Da Ming Hun Yi Tu" which shows the continent as part of a wider map of the Ming Dynasty. Created in silk it shows Africa more than a hundred years before the first western explorers from Portugal started to chart parts of Africa's coastline. The map appears (above) to show Lake Victoria and the River Nile.
---
Colonial Map of Africa: Scramble for Africa



The 1880s saw a new period of African colonial history by European nations and set the seeds for 20th century chaos during what was termed 'the scramble for Africa'.
---
---
Colonial Map of Africa: Colonialism in Africa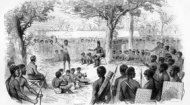 About European colonialism in Africa at the end of the 19th Century together the colonial history of each African country.
---
---