Djibouti Sea Life

Djibouti's location adjacent to the Red Sea makes it an ideal base for exploration of the area's abundant sea life with many organisations offering snorkelling and scuba diving trips. The Gulf of Tadjoura and Seven Brothers Islands off Djibouti are home to world class soft coral reefs with an amazing array of sea and marine life including reef sharks, whale sharks and mantra rays. Ironically for a country with extremely limited arable land, and bordering the sea with a coastline of around 195 miles, Djibouti has a very small and underdeveloped fishing industry. There are around ninety fishing boats employing around 300 people which mainly catch reef fish such as grouper, however much of the fishing comprises traditional spear hunting or using a line and hook. Lobsters are also caught by local divers. Given the levels of poverty in the country, Djibouti does not have the capacity to patrol its sea and fishermen from Yemen are known to fish illegally in Djiboutian waters.

Although Djibouti has the capacity to land more than its current 350 tons each year from the sea, the Fisheries Law of 2002 prohibits large scale development, ensuing traditional fishing habits remain at the heart of the industry. In addition to sea life, Djibouti boasts many lakes such as Lake Assal, a crater lake in central Djibouti which is not only the world's third largest saltwater lake (unfortunately making its supply unsuitable for human consumption in the drought-stricken country) but the lowest point in Africa, lying 508 feet below sea level. The country's sea life can also be explored from beaches such as Dorale and Khor-Ambade which are both close to the capital. Travellers can also take in a bit of whale watching!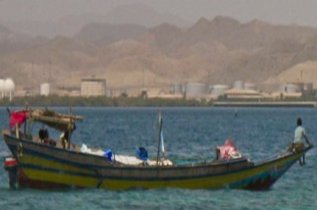 Around Djibouti you are likely to see sea life ranging from dolphins ~ including the China dolphin, sharks ~ including the Tiger and Blue sharks, as well as Napoleon fishes, eels, turtles, rays and, of course, Whale sharks in addition to the wide variety of fish that feed off the rich corals that grow close to Djibouti's coastline which are home to over 200 different types of coral. If visiting Djibouti to volunteer, take time out to explore its sea life as there are a number of diving and snorkelling schools in both English and French, however it is often best to bring your own gear if available especially if swimming around the off-shore islands. The video (below) shows the array of sea life off the coast together with the many water sports that are available in Djibouti.
---
Djibouti Sea Life: Volunteer in Djibouti



Check out all the latest fee paying and free African volunteer work placements and charity work job opportunities abroad with local projects and volunteering organisations in Djibouti.
---
Djibouti Sea Life: Djibouti Map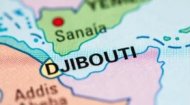 Use this Google Earth satellite map of the Republic of Djibouti to explore and take a virtual tour of Djibouti in Africa including its coastline which is the home to the country's sea life.
---
---
Djibouti Sea Life: Child Sponsor Djibouti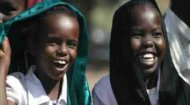 Details of how to sponsor children in Djibouti with Djibouti child sponsor organisations, charities, programs and projects.
---
Djibouti Sea Life: Djibouti Country Profile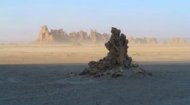 In another of our African country profiles, find out all about Djibouti in a series of information articles, latest daily news, videos, and images together with volunteering and child sponsorship opportunities.
---
---