Colonialism in Africa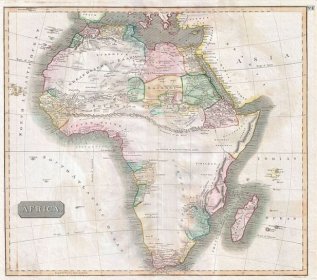 Europe had long held an interest in Africa since the Portuguese started creating trading posts there in the late 15th century, however the reunification of Germany and Italy in the late 19th Century gave new impetus to European involvement in the African continent, because, to put it simply, there was no room for further expansion for powers within Europe and it was seen as a source of cheap labour and resources. There was one guiding principle for European colonialism in Africa; exploitation and this desire for exploitation was fuelled by the end of the slave trade whereby European nations needed to replace human trade with alternative trade and industries. Up until the end of the 18th Century most European involvement had focussed on coastal areas, with their trading posts with Britain having a presence in Sierra Leone, southern Africa, and Lagos, France ruled settlements in Senegal (Dakar and St Louis), Cote d'Ivoire (Assinie and Grand Bassam), Benin and some of Algeria, while Spain dominated parts of northwest Africa. The Turks had Tunisia, Egypt and Libya, whilst Portugal controlled Angola and Mozambique.

As these countries made moves to explore further inland, they discovered that the 'Dark Continent' had many natural resources. As word spread across Europe so did the movement to harvest these natural resources. In 1884 Von Bismarck of Germany convened the Berlin conference which was to mark the beginning of what was known as the Scramble for Africa. Although this conference divided up the continent of Africa into spheres of European influence, it omitted to include the actual peoples involved. As such, although the Berlin Conference is widely viewed as the division of Africa, it wasn't until the end of World War I that those European countries had actually managed to exert their full sovereignty over the countries they had been 'given'. The following table explores colonialism in Africa by country. It should be noted that not all dates have universally acknowledged and it provides a summary only. The video (below) provides further insights into colonialism in Africa whilst the maps below shows European activity colonialism in Africa in 1850 compared with after the Conference of Berlin in 1885.


For full details of each colonial country and dates of independence click here or download the file above for more detailed information about each country's independence.
---
Colonialism in Africa: Scramble for Africa



The 1880s saw a new period of colonialism in Africa by European nations and set the seeds for 20th century chaos during what was termed 'the Scramble for Africa'.
---
---
Colonialism in Africa: Colonial Map of Africa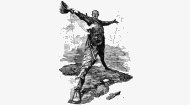 This colonial map of Africa shows European intervention across the continent superimposed on a map of Africa today.
---
---