Volunteer Work Ghana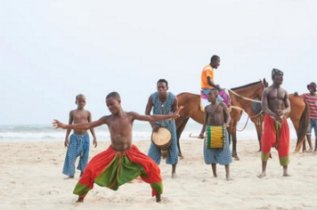 If you can stand the thought of spending hours when not acting as a volunteer on the golden beaches of Ghana, then give some thought to volunteering in the former "gold coast" country with its population of some 30.42 million (2019). Seriously though, its a great place to volunteer not least because its a relatively stable democracy and there is always a warm welcome for those prepared to stay there, share its culture and contribute to its development. Ghana does have problems though. It ranks in 138th place out of 189 countries and territories in 2019 in terms of life expectancy, literacy, access to knowledge and living standards and has serious issues in education, with, in some areas, as few as 1% of children attending school. It also has a serious malaria and preventable disease problem with 20,000 children a year dying from malaria and 160,000 children orphaned through HIV/AIDS (with 17,000 children under the age of 15yrs being infected themselves.) To compound matters, Ghana suffers from a relatively short rainy season affecting subsistence farming creating food shortages that result in malnutrition. The fragile water supply also leads to outbreaks of waterborne diseases ranging from bacterial and protozoal diarrhoea, to hepatitis A and typhoid fever. Although Ghana is developing a buoyant oil industry to add to its already thriving gold and cocoa export industries, poverty is rife mainly in the north of the country where monies generated don't seem to penetrate.

Volunteer work placements in Ghana focus where they are needed most. In education, fighting malaria, caring for orphans and supporting women and families affected by trafficking which is rife in West Africa. If undertaking volunteer work in Ghana leave time to explore this West African country with its secluded beaches, old colonial forts that remind visitors of the old slave trade and of course the Kakum National Park with its renowned treetop walkway deep into the rainforest. A visit to the Volta Region, which is dominated by Lake Volta, is also highly recommended. Volunteers will be glad to hear that accommodation when touring in Ghana is relatively cheap with single hotel rooms being available for as little as a few pounds a night!

Please note that many volunteer opportunities in Ghana have been put on hold because of travel restrictions related to the COVID-19 pandemic. Hopefuly they will be back up and running soon. In the meantime, if you run or know of a volunteer work project in Ghana let us know by contacting here. We look forward to hearing from you!
---
The Lighthouse Project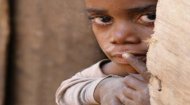 In a shameless bit of self-promotion, read this novel by the African Volunteer Network team about volunteering in Uganda. "Well worth the read especially for those working with non-profits abroad. In fact, it should be required reading."
---
Thrive Africa



Thrive Africa delivers a range of sustainable development community projects in Ghana.
---
RVO Services Ghana



RVIO Ghana run volunteer projects including an orphanage, teaching, HIV and community work.
---
Volta Aid Foundation



VAF offers volunteer work ranging from school teaching to medical work and orphanage caring.
---
Unite for Sight



Volunteers work with the local eye clinics to provide eye care to villagers located across Ghana.
---
CLED Ghana



The Campaign for Learning Disabilities offers volunteer work in schools or a teacher training college.
---
Rustic Volunteers



Volunteer work with orphans and street kids in Ghana or in school or health and medical settings.
---
Ghana Profile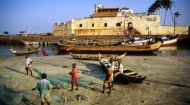 Find out more about Ghana, its people and what daily life is like there in our Ghana profile pages.
---