Volunteer Work Tanzania

Tanzania is a great place to volunteer. Formed in 1964 by the merger of Tanganyika and the island of Zanzibar, it is a stable democracy attracting inward investment and is in 163rd place out of 189 countries and territories in 2019 when ranked in terms of life expectancy, literacy, access to knowledge and the living standards of a country. With a population of 58.01 million (2019), Tanzania is nevertheless a country facing many challenges, few of which are unique to sub-Saharan Africa. There is wide-spread poverty, water access can be poor and life expectancy is 65.02 years (2018) not least because of limited health care provision and access with one in every six children in Tanzania dying before their fifth birthday.

AIDS/HIV is also a major concern with a staggering two million children in Tanzania orphaned by the virus. Fortunately the stability of the country makes it attractive to volunteer work projects which mainly focus on working with orphaned, marginalized and abandoned children; developing AID/HIV awareness and rolling out treatment programs, and promoting education particularly amongst girls and young women whose take up rate is traditionally poor in a country where three million children do not attend any education. If you do volunteer in Tanzania remember its also an awesome place to visit for tourist activities when you are in the country from the Serengeti National Park, the Ngorongoro Conservation Area, Tarangire National Park, Lake Manyara National Park and, of course, Mount Kilimanjaro.

PPlease note that many volunteer opportunities in Tanzania were disrupted by the COVID-19 pandemic which led to the permanent closure of some volunteer opportunities and restrictions on others. Hopefully things are now beginning to return to normal. If you run or know of a volunteer work project in Tanzania let us know by contacting us here. We look forward to hearing from you!
---
Volunteer Work Tanzania: The Lighthouse Project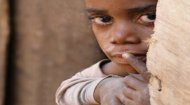 In a shameless bit of self-promotion, read this novel by the African Volunteer Network team about volunteering in Uganda. "Well worth the read especially for those working with non-profits abroad. In fact, it should be required reading."
---
Volunteer Work Tanzania: The Baobab Home



Long or short term orphanage or school based work with volunteers with a specific skill set.
---
---
Volunteer Work Tanzania: Hostel Hoff



A range of community projects from orphanages to schools and vocational training centres.
---
Volunteer Work Tanzania: Children's Village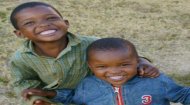 A range of community based programs that improve the lives of marginalized children in Tanzania.
---
---
---
Volunteer Work Tanzania: Help2Kids



Help2Kids runs fifteen volunteer work placements working with children in Dar es Salaam, Tanzania.
---
Volunteer Work Tanzania: Saidia



A locally based volunteer work initiative in developing community strengthening and empowerment.
---
Volunteer Work Tanzania: AV Tanzania



Volunteer work with children in Maasai country in communities around Arusha and Machame, Tanzania.
---
---
Volunteer Work Tanzania: African Impact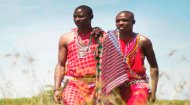 Volunteer work in Tanzania from dolphin research to public health, teaching and empowerment projects.
---
Volunteer Work Tanzania: Child Sponsor Tanzania



Another way to volunteer in Tanzania is to do so by sponsoring a child there. Details of how to sponsor children in the country with Tanzania child sponsor organisations, charities, programs and projects.
---
Volunteer Work Tanzania: Tanzania Country Profile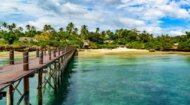 In another of our African country profiles, find out all about Tanzania in a series of information articles, latest daily news, videos, and images together with volunteering and child sponsorship opportunities.
---
---