Child Sponsor Tanzania

Tanzania, with a population of 59.73 million (2020), was formed by a merger in 1964 of the former British colonies of Tanganyika which gained independence in 1961 and the island of Zanzibar which gained its independence in 1963. It's located in south-east Africa and bordered to the north by Kenya and Uganda; Zambia, Malawi, and Mozambique to its south and the Democratic Republic of the Congo to its west whilst the east faces the Indian Ocean. Unlike many other African countries following independence, Tanzania has enjoyed relative political stability although that has not been matched by economic success. Following the adoption of a new constitution in 1992 with multi party elections in 1995 today the country promotes a free market economy that is successfully attracting much needed inward investment.

Nevertheless Tanzania faces many challenges and is in 163rd place out of 189 countries and territories in 2019 when ranked in terms of life expectancy, literacy, access to knowledge and the living standards of a country. The average age in the country is just 18 years old and life expectancy is around 65.46 years (2019). Most of its citizens live under the poverty line. One in every six children die before their fifth birthday and over three million children do not attend school, with 1,300,000 children orphaned through AIDS/HIV. Of the 1,400,000 Tanzanians living with HIV/AIDS, 250,000 of them are children under 14 years of age.

Other children die from the preventable disease of Malaria however many also die from diarrhoea given that 45% of children do not have safe access to safe water and 67% do not have access to proper sanitation. Child sponsor programs in Tanzania focus on working with orphaned and abandoned children, promoting engagement in education particularly for girls most of whom don't attend primary school, developing clean water and sanitation projects, developing AIDS awareness and prevention programs and healthcare projects. You can make a difference when you sponsor a child in Tanzania.
---
Child Sponsor Tanzania: The Lighthouse Project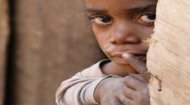 In a shameless bit of self-promotion, read this novel by the African Volunteer Network team about volunteering in Uganda. "Well worth the read especially for those working with non-profits abroad. In fact, it should be required reading."
---
Child Sponsor Tanzania: SOS Children's Villages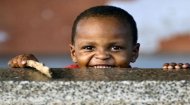 With SOS Children, you can help orphaned and abandoned children when you sponsor a child in Tanzania.
---
Child Sponsor Tanzania: Tabasamu Orphanage



Make a difference when you sponsor unprivileged and vulnerable children and orphans in Arusha, Tanzania.
---
---
Child Sponsor Tanzania: Nurturing Minds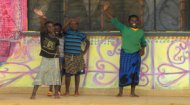 Sponsoring a student at SEGA is a meaningful way to support our important work and connect with and follow the progress of one SEGA student. It gives you a first-hand experience of seeing how your contribution to the school is making a difference, offers a cultural exchange and helps girls improve their English.
---
Child Sponsor Tanzania: Malaika Kids



Sponsor an orphaned Tanzania child supported by their extended family or living in the Children's Village.
---
Child Sponsor Tanzania: Tanzanian Children's Fund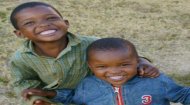 When you sponsor a child through the Tanzanian Children's Fund you give a child opportunities that would likely otherwise be impossible. Your sponsorship provides both the monetary and emotional support that allow each child growing up at the Rift Valley Children's Village to pursue their passions, further their education, and capitalize on their own ambitions.
---
---
Child Sponsor Tanzania: Core Tanzania



When you sponsor a child that fully funds a high-quality education at Twegashe School, with small class sizes, well-qualified teachers, textbooks for every student, and adequate teaching and learning resources. Please note; sponsorship donations are not given directly to individual children or families. Instead, your donation will be pooled with other donations and funding sources. This allows the project to provide the most effective way to support to as many children as possible.
---
Child Sponsor Tanzania: Volunteer in Tanzania



As well as sponsoring a child why not explore volunteering opportunities in Tanzania?
---
Child Sponsor Tanzania: Tanzania Country Profile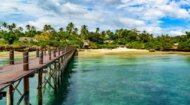 In another of our African country profiles, find out all about Tanzania in a series of information articles, latest daily news, videos, and images together with volunteering and child sponsorship opportunities.
---
---