Volunteer Malawi

More volunteer opportunities in Malawi. If you do visit Malawi for an awesome volunteer experience remember to leave some time in your schedule for a bit of sightseeing in a country that the HuffPost identified as its "Top Emerging Travel Hotspot". Not just home to the beautiful Lake Malawi with its scenic wonderland and water sports, the country has nine national parks and wildlife reserves in a landscape that is one of the most varied in Africa.

Please note that many volunteer opportunities in Malawi were disrupted by the COVID-19 pandemic which led to the permanent closure of some volunteer opportunities and restrictions on others. Hopefully things are now beginning to return to normal. If you run or know of a volunteer work project in Malawi let us know by contacting us here. We look forward to hearing from you!
---
Volunteer Malawi: The Lighthouse Project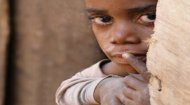 In a shameless bit of self-promotion, read this novel by the African Volunteer Network team about volunteering in Uganda. "Well worth the read especially for those working with non-profits abroad. In fact, it should be required reading."
---

Volunteer work in Malawi helping children with English speaking, reading and writing and sports activities.
---
Volunteer Malawi: Open Arms Malawi



You will develop your skills, experience a rich African culture, explore Malawi, and meet some great people.
---
---
Volunteer Malawi: Conservation Travel Africa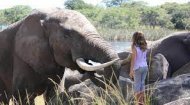 Working alongside a resident team of expert wildlife vets, the sanctuary volunteers get involved with all aspects of animal care, learning new skills and gaining practical experience.
---
Volunteer Malawi: Carnivore Research Malawi



At field camp located in Vwaza Marsh Wildlife Reserve in the remote unspoilt African wilderness with very few visitors, untouched by mass tourism like Kenya and Tanzania.
---
Volunteer Malawi: Joshua Orphan and Community Care



Joshua Orphan and Community Care supports community-driven and sustainable development projects to vulnerable children and communities.
---
---
Volunteer Malawi: Classrooms for Malawi



Classrooms for Malawi offer volunteer programmes in partnership with schools and communities in nine districts across Malawi.
---
Volunteer Malawi: Child Sponsor Malawi



Another way to volunteer in Malawi is to do so by sponsoring a child there. Details of how to sponsor a child in the country with Malawi child sponsor organisations, charities, programs and projects.
---
Volunteer Malawi: Malawi Country Profile



In another of our African country profiles, find out all about Malawi in a series of information articles, latest daily news, videos, and images together with volunteering and child sponsorship opportunities.
---
---