Children in Malawi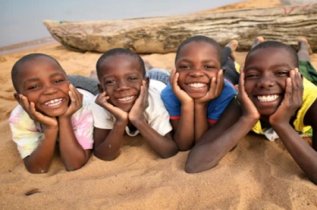 There are just under eight million children in Malawi and their life outcomes are so limited that life expectancy is 64.26 years (2019) leaving nearly half of the population (45.8%) under the age of 14. Only a third of children in Malawi have access to safe water making childhood disease common and HIV is still rampant despite efforts by the democratic government to address the issue, with nearly one third of all mothers in Malawi passing the virus onto their children. In fact one out of every ten children in Malawi is an AIDS orphan and one in eight of them will die from preventable diseases from pneumonia, diarrhoea, malaria to HIV-related illnesses.

Malnutrition, which remains rampant, accounts for the death of half of all Malawi children. One in five children in Malawi live without a biological parent. 90% of children in Malawi (of whom just over 50% get married before they are 18 years old) live in rural communities, traditionally with their extended family in clusters of round, mud-walled, thatched-roof huts, although tin roofed mud brick homes are becoming more popular. Although the government has pressed Malawi families to be limited to two to four children, most families have six children not least to ensure sufficient hands to work the land and provide for their parents in old age. And, of course, more children mean more are likely to survive to be able to do that. Children's chores in Malawi include fetching water in the morning and tending to the family's chicken and goats, then, when its available, after breakfast, they walk to school which often finishes at 2pm so they can get home without getting too dehydrated. Then older lads will help look after the larger animals whilst girls care for their siblings.

Evening meals often consist of nsima (ground white maize) normally eaten with vegetables or, if available, fish or meat. Then its playtime for Malawi children who enjoy football and stone games as well as hide and seek and just dancing around. It is perhaps ironic that school children in Malawi have had their educational prospects damaged by a government policy promoting education, but that is exactly what happened in 1994 when the new Malawi government introduced free primary education leading to more than a million extra children enrolling for school in that year alone causing chaos in already overcrowded classrooms and stretching limited resources past breaking point.

Attending school in Malawi is now compulsory between the ages of six to thirteen inclusive (eight years in total.) As noted else where on these pages, Malawi is one of the poorest countries on the planet and the government recognised that the cycle of poverty could not be broken without getting Malawi children into school to be properly educated. Unfortunately these harsh economic conditions have meant that some three quarters of secondary school aged children have left school to either work or stay at home provide care for their families. In fact nearly 30% of children in Malawi are engaged in child labour.

A typical primary school in Malawi has between 800 - 850 pupils and classes often hold between 70-100 pupils, some even as high as 150. Fortunately most of the school children are well motivated and enthusiastic about learning so class management isn't, in general, a problem. The curriculum is wide ranging but although numeracy and literacy are at its core, the focus isn't on just achieving good exam results but on social development as well including good citizenship and learning about agriculture. The video below shares some insights into the lives of children in Malawi together with details of projects and programs below help children there.
---
Children in Malawi: Joshua Orphan and Community Care



The Joshua Orphan and Community Care is a Malawi-based charity working in 19 rural communities near Blantyre. Joshua supports community-driven and sustainable development projects to vulnerable children and their communities.
---
Children in Malawi: Malawi Children's Initiative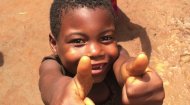 Malawi Children's Initiative has a mission to improve the lives of children in Malawi by supporting locally-led initiatives targeting healthcare, nutrition and education.
---
Children in Malawi: Raising Malawi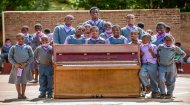 Raising Malawi supports orphans and vulnerable children with critical resources including education, medical care, food and shelter, and psychosocial support.
---
---
Children in Malawi: Children with Cancer in Malawi



Children with Cancer in Malawi is a UK-based charity, established to support the care of children with cancer in Malawi where malaria, tuberculosis, malnutrition, and more recently HIV infection, are the main causes of death.
---
Children in Malawi: Friends of Sick Children in Malawi



Friends of Sick Children in Malawi (FOSCiM) is a UK registered charity that supports a project based at The Queen Elizabeth Central Hospital, Blantyre, Malawi in creating and developing free and sustainable specialist healthcare for the children of the nation of Malawi.
---
Children in Malawi: Malawi Street Children



Facts, information and video about Malawi street children together with details of projects and programs helping them.
---
---
Children in Malawi: Sponsor Children in Malawi



Details of how to sponsor children in Malawi with Malawi child sponsor programs.
---
Children in Malawi: Volunteer in Malawi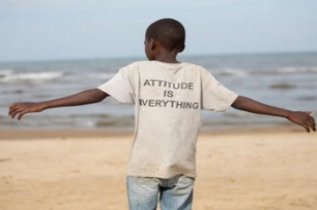 As well as sponsoring a child why not explore volunteering opportunities in Malawi?
---
Children in Malawi: Malawi Country Profile



In another of our African country profiles, find out all about Malawi in a series of information articles, latest daily news, videos, and images together with volunteering and child sponsorship opportunities.
---
---