South Sudan Profile

Following the Comprehensive Peace Agreement of 2005 the Governorate of Southern Sudan was established with an interim constitution until the outcome of the Sudan referendum in 2011. That referendum led to the emergence of South Sudan as an independent nation on 9th July 2011 and, three years later, collapse into a bloody internal civil war that has seen tens of thousands dead and millions displaced and at risk. Such is the volatility of the situation our South Sudan profile pages reflect just the overall picture within the country and we urge you to read our South Sudan news page to get the latest information on the developing situation there.
Some South Sudan facts:


Despite being approximately the same size as France, southern Sudan has just 56km of paved roads.
Just two out of every hundred children will complete primary school in a country that has the lowest levels of school enrolment in the world save for Afghanistan.
Southern or South Sudan is the world's newest and 193rd country and Africa's 54th.
Over 200 different ethnic groups live in Southern Sudan.
99% of southern Sudan's population voted in favour of independence in the 2011 poll.
Southern Sudan shares its border with six other countries.
The country's currency is the South Sudanese Pound.
85% of southern Sudan's population is illiterate.
The country is home to 11.19 million (2020).
Just 15% have access to sanitation.
Southern Sudan consists of ten states: Central Equatoria, Eastern Equatoria and Western Equatoria (all collectively formerly known as Equatoria); Northern Bahr el Ghazal, Western Bahr el Ghazal, Lakes and Warrap (all collectively formerly known as Bahr el Ghazal Province) and Jonglei, Unity and Upper Nile (all collectively formerly known as Upper Nile).

South Sudan faces many challenges, not least an uneasy relationship with the north over oil revenues and a yet to be established border around the Abyei oil rich region. 85% of the population are reliant on subsistence farming however just 4% of the land in South Sudan is arable and few can expect to live beyond 57.85 years (2019). 90% of its population living on less that 60p a day. Additionally, many qualified staff have left South Sudan to teach and work in the north leaving an skills deficit with few to teach the next generation and provide them with the necessary knowledge and experience to take the country forward. Find out more about South Sudan in a series of profile articles and videos below together with news about South Sudan.
---
South Sudan Profile: Volunteer in South Sudan



Check out all the latest fee paying and free African volunteer work placements and charity work job opportunities abroad with local projects and volunteering organisations in South Sudan.
---
South Sudan Profile: South Sudan Independence



Facts, figures and a video exploring the independence of South Sudan in 2011 following the South Sudan independence referendum.
---
South Sudan Profile: Life in South Sudan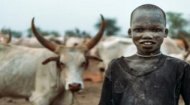 Facts, figures and a video about life today in South Sudan, one of the world's poorest countries
---
---
South Sudan Profile: Juba Profile



A complete profile of Juba, capital city of South Sudan including Juba information, facts, pictures and tourist attractions of Juba
---
South Sudan Profile: South Sudan Quiz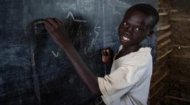 Take our online South Sudan trivia quiz and see how much you know about South Sudan together with some interesting facts.
---
---
South Sudan Profile: Sponsor Children in South Sudan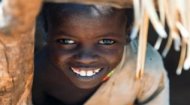 Details of how to sponsor children in South Sudan with South Sudan child sponsor organisations, charities, programs and projects.
---
South Sudan Profile: South Sudan Map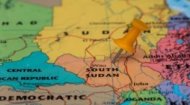 Use this Google Earth satellite map of South Sudan to explore and take a virtual tour of South Sudan in Africa and zoom in on places of interest.
---
South Sudan Profile: South Sudan News



Read all the latest and breaking news from South Sudan here at our South Sudan profile portal. Updated daily.
---
---