Child Sponsor South Sudan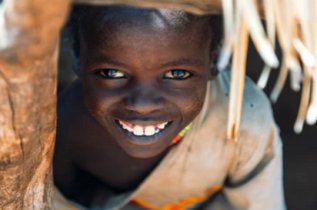 When South Sudan voted to become independent from Sudan it appeared to herald the beginning of a bright new future. The largely Christian south, always overshadowed, overlooked and often exploited by its much larger and aggressive "neighbour" Sudan, looked set to be a welcome addition to the international community of democratic states. Then, after independence, the country fell into a brutal civil war that raged between hostile factions vying for power against a backdrop of food insecurity, a collapsing economy and worldwide appeals to raise funds to prevent thousands of children and their families dying.

Today Sudan, with a population of 11.19 million (2020), is in 185th place out of 189 countries and territories in 2019 when ranked in terms of life expectancy, literacy, access to knowledge and the living standards of a country with a life expectancy of 57.85 years (2019). Amongst the many challenges the fledgling country faces is that, according to U.N. estimates, only 55% per cent of the population have access to drinking water and less than one in five South Sudanese know how to read and write, a situation complicated by the fact that about two thirds of South Sudan's children are not officially registered, making it difficult for them to gain access to education (around 1.3 million children of primary school age are out of school in the country.) And that's just those who live long enough as South Sudan has an infant mortality rate of 102 out of every 1000, making it one of the world's highest, with one in nine children dying before reaching the age of five.

Child sponsor programs in South Sudan work with orphaned and abandoned children, providing food supplies to those who are severely malnourished, developing water projects, education projects and providing seeds and tools as well as aiding those in refugee camps. Projects also assist the wider family as many children have to engage in labour activities to support their impoverished families and this is normally in subsistence farming. You can help when you sponsor a child in South Sudan.
---
Child Sponsor South Sudan: The Lighthouse Project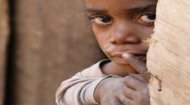 In a shameless bit of self-promotion, read this novel by the African Volunteer Network team about volunteering in Uganda. "Well worth the read especially for those working with non-profits abroad. In fact, it should be required reading."
---
Child Sponsor South Sudan: SOS Children's Villages



With SOS Children, you can help orphaned and abandoned children when you sponsor a child in South Sudan.
---
Child Sponsor South Sudan: Cress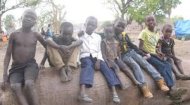 CRESS aims to provide education to young South Sudan children and young people in the Dioceses of Liwolo and Kajo Keji to enable them to acquire the diverse skills required by their community. Their education sponsorship programme sponsors selected children throughout their schooling, from primary school all the way through to university or vocational training, as appropriate.
---
---
Child Sponsor South Sudan: Promise Child



Promise Child partners with Ends of The Earth Ministries in the most remote South Sudan regions to reach the Taus Tribe children have grown up in a war-torn environment stricken with extreme powhen ou sponsor a child in South Sudan.
---
Child Sponsor South Sudan: Iris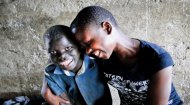 Sponsor a child in South Sudan each month and help care for the needs of the next generation.
---
Child Sponsor South Sudan: South Sudan Children's Foundation



The South Sudan Children's Foundation was established to provide educational infrastructure for poor South Sudanese children in communities where families and finances have been destroyed by that country's civil war.
---
---
Child Sponsor South Sudan: Seeds of South Sudan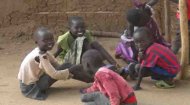 Seeds of South Sudan believes in building sustainable futures through education and needs sponsors.
---
Child Sponsor South Sudan: Child Sponsor Sudan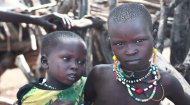 Details of how to sponsor a child in Sudan with Sudanese child sponsor programs.
---
---
Child Sponsor South Sudan: Volunteer in South Sudan



As well as sponsoring a child why not explore volunteering opportunities in South Sudan?
---
Child Sponsor South Sudan: Country Profile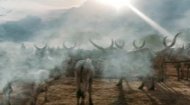 In another of our African country profiles, find out all about South Sudan in a series of information articles, latest daily news, videos, and images together with volunteering and child sponsorship opportunities.
---
---