South Sudan Independence

When Sudan gained its independence from Egypt in 1821, then finally threw off colonial shackles in 1956 on independence from the UK, the south of the country merely replaced one form of outside rule with another. At the heart of the tensions was the disparity between the people of the north with its Islamic leaning culture and the African Christian south who considered themselves considered second class citizens to the dominate north, a role the north was happy to confirm seeing the black Africans as a slave race of whom they were the masters. The first major war between the north and south ended in 1972 on the signing of the Addis Ababa Peace Agreement which saw the country remaining unified but with the south operating largely autonomously. Despite sporadic outbreaks of violence the peace agreement officially held until 1983 when Sudan's President Gaafar Nimeiry unilaterally modified the treaty and imposed Islamic law across the south.

Within this, Islam had to be taught in schools and many in the south saw this as an attempt to eradicate existing culture as in time, future generations would be brought up as Muslims. This second war lasted for two decades, cost the lives of millions and the displacement of many more. The war ended with the signing of the Nairobi Peace Agreement in 2005 which saw south Sudan restored to its semi-autonomous state together with the promise of a referendum in 2011 on future independence for the region. The agreement also established that the future boundary of the two countries should be clarified within six months so those voting knew exactly what they were voting for. However, six years later, this has not been achieved, despite the referendum for south Sudan independence going ahead as planned in early 2011 with a 99% majority vote in favour of the split.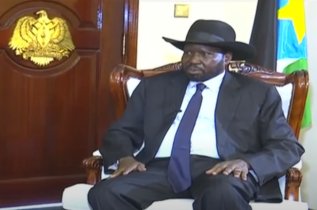 South Sudan was officially recognised as an independent state on 9th July 2011 and was welcomed into the world community as Africa's 55th nation and took its seat at the United Nations. Little did those who were celebrating this new found freedom and independence realise that by December 2013, conflict would erupt between those loyal to new President Salva Kiir Mayardit, a Dinka, and his Vice-President, Riek Macher, a Nuer as they vied for power for the destiny of the new nations along ethnic lines, killing tens of thousands and creating a humanitarian crisis in the process with millions displaced. This initial conflict appeared to draw to a close in 2015 when Kiir and Macher agreed to create a Transitional Government of National Unity in April 2016 however this soon broke down and fighting resumed until a further peace accord was established in September 2018, leading to a cessation of fighting with the formation of a new transitional government and the promise of elections in December 2022 which have yet to take place. As such, the independence of South Sudan has so far failed to secure the aspirations of its hopefuol people when emerging as a new nation and tensions continue to simmer plunging an estimated seven million South Sudanese citizens in need of humanitarian assistance.
---
South Sudan Independence: Volunteer in South Sudan



Check out all the latest fee paying and free African volunteer work placements and charity work job opportunities abroad with local projects and volunteering organisations in South Sudan.
---
South Sudan Independence: Life in South Sudan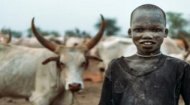 Facts, figures and a video about life today in South Sudan, one of the world's poorest countries
---
---
South Sudan Independence: Sponsor Children in South Sudan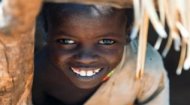 Details of how to sponsor children in South Sudan with South Sudan child sponsor organisations, charities, programs and projects.
---
South Sudan Independence: Country Profile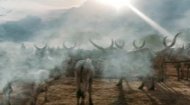 In another of our African country profiles, find out all about South Sudan in a series of information articles, latest daily news, videos, and images together with volunteering and child sponsorship opportunities.
---
---