South Africa Images

South Africa, with its population of 58.56 million (2019), is the 25th largest country in the world and is located in southern Africa sharing a border with Namibia, Botswana and Zimbabwe to its north, Swaziland and Mozambique to its east and 1738 miles of coastline bordering the Atlantic and Indian oceans. It has one further border with Lesotho, an enclave kingdom within South Africa. South Africa is home to twenty-one national parks and eight world heritage sites making it a popular tourist destination.

It has nine provinces, Eastern Cape (13.5% of the population), Free State (5.7%), the tiny, crowded and urbanised Gauteng (22.4%), KwaZulu-Natal (21.3%), Limpopo (10.9%), Mpumalanga (7.2%), North West (6.4%), Western Cape (10.4%) and the vast and arid Northern Cape that makes up about a third of South Africa's landmass but is home to just 2.2% of the country's population accounting for 1.15 million people. South Africa has eleven officially recognised languages: Afrikaans, English, isiNdebele, isiXhosa, isiZulu, Sesotho sa Leboa, Sesotho, Setswana, siSwati, Tshivenda and Xitsonga. It is a predominantly Christian country (79.8%) with a further 1.5% being Muslim, 1.2% Hindu, 0.2% Judaism and 1.4% not known. (15% declare themselves as having no religion.)

Its black population is represented by four main peoples; the Nguni (Swazi, Zuleu, Xhose and Ndebele); the Venda, the Tsonga and the Sotho Tswana. Its white population are mainly descendants of colonial British settlers and the Afrikaners ~ Dutch, French Huguenot and German settlers from the 17th century together with immigrants from Europe mainly Portuguese, Greek Hungarian and Germans. The video (below) shows pictures and images of South Africa today.
---
South Africa Images: Volunteer in South Africa



Check out all the latest fee paying and free African volunteer work placements and charity work job opportunities abroad with local projects and volunteering organisations in South Africa.
---
---
South Africa Images: African Wildlife Webcam



This African wildlife webcam streams live from the Djuma Game Reserve in South Africa where you can watch african wildlife and animals including impala, kudu, hippos, hyenas and a great number of birds, reptiles and insects. You may even see the Big Five animals of Africa.
---
---
South Africa Images: Table Mountain Webcam



One of our favourite African webcams provides a stunning view of Table Mountain in South Africa. To the right you can see Lion's Head with Devil's Peak on the left.
---
South Africa Images: Child Sponsor South Africa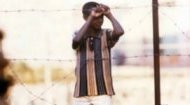 Details of how to sponsor children in South Africa with South African child sponsor organisations, charities, programs and projects.
---
South Africa Images: South Africa Country Profile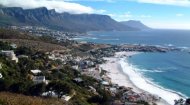 In another of our African country profiles, find out all about South Africa in a series of information articles, latest daily news, videos, and images together with volunteering and child sponsorship opportunities.
---
---