Somalia Profile

Somalia is located in the Horn of Africa and is bordered by Djibouti to its north-west, Kenya to its south-west, the Gulf of Aden to its north, the Indian Ocean to its east and Ethiopia to its west. Somalia has a rich sea faring history, and is home of the ancient kingdom of Punt. Between 1896 and 1920 it was known as the Dervish State and it became an ally of the German empire during the first world war. In 1920 it was defeated by the British and areas of it became a British protectorate, although the entire country was never formally colonised. Italy too acquired parts of what is now Somalia and, following the countries' independence in 1960, the two became one as the Somali Democratic Republic. In 1969 a coup installed Mohamed Siad Barre as president and, although a harsh socialist regime then ruled the country until its collapse in 1991, many improvements were achieved, particularly in the field of literacy. Barre ruled until his government collapsed in 1991 when, armed and supported by Ethiopia, clans from across Somalia brought down his regime and successfully ejected him from power leading to the Somali Civil War that forced him into exile where he died in Nigeria in 1995.

Although the civil war was 'won', it badly affected food distribution and left an estimated third of a million people dead. Since that time, the country has been in almost perpetual conflict and is currently run by a coalition comprising the Internationally recognized Transitional Federal Government and the former Islamist government. However violence is ever present with Al Shabaab and other groups opposed to the Somali government carrying out deadly attacks in and around Mogadishu on an almost daily basis. Somalia is badly fractionalised and in dispute with itself and its neighbours over borders and territories with prospects for peace low with daily outbreaks of fighting across the land and particularly around the capital city of Mogadishu.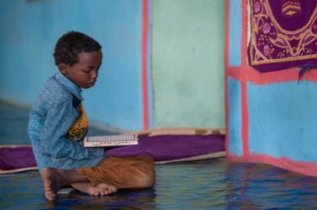 Such is the situation in Somalia that when ranked in terms of life expectancy, literacy, access to knowledge and the living standards of a country Somalia is not rated as there is too little data on the level of national economic development in the country due to political instability and the ongoing conflict. The life expectancy in Somalia is 57.4 years (2019) and 44% of the country' population are children under the age of fifteen. Of those over fourteen, just 37.8% are literate (male, 49.7%; female 25.8%) and 71% of all children suffer from malnourishment. Shockingly, an estimated 200,000 Somalia children are believed to have taken up arms during the conflict there. Aid agencies do operate in Somalia, however workers have been kidnapped and killed as well as facing other threats. Most of the work in Somalia is to get humanitarian aid in quickly then withdraw and leave longer term planning until there is some semblance of order in the country. As a result, millions are suffering both physical and emotional trauma as well as shortages of life essentials. Find out more about Somalia today in the profile articles below.
---
Somalia Profile: Volunteer in Somalia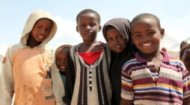 Check out all the latest fee paying and free African volunteer work placements and charity work job opportunities abroad with local projects and volunteering organisations in Somalia.
---
Somalia Profile: History of Somalia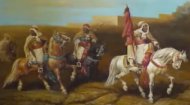 A brief history of the Somalia reflecting its great sea faring past and riches through trade together with a video documentary.
---
Somalia Profile: Somalia Conflict



Exploring the ongoing conflict in Somalia, with pictures and images of the troubles that have displaced and killed many together with a video documentary.
---
---
Somalia Profile: Somalia Children



About life for children in Somalia in facts, information and video where more than 70% live in poverty with details of projects and programs to support children in the country.
---
Somalia Profile: Somalia Images



Take a virtual tour around the Somalia countryside in this video footage showing pictures of the Somalia landscape the way you've never seen it before.
---

Take our online trivia quiz and see how much you know about Somalia, including some interesting facts about the country.
---
---
Mogadishu Airport: Mogadishu Profile



A complete profile of Mogadishu, capital city of Somalia, including Mogadishu's colonial history, information, facts, pictures and city map.
---
Somalia Profile: Mogadishu Airport



Make a virtual landing at Mogadishu International Airport next to the blue waters of the Indian Ocean where you are likely to enter the country for your volunteer work.
---
---
Somalia Profile: Sponsor Children in Somalia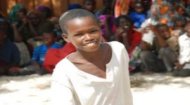 Details of how to sponsor a child in Somalia with Somalian child sponsor organisations, charities, programs and projects.
---

Use this Google Earth satellite map of Somalia to explore and take a virtual tour of Somalia in Africa and zoom in on places of interest.
---

Read all the latest and breaking news from Somalia here at our Somalian news profile page. Updated daily.
---
---