Mogadishu Airport

Mogadishu Airport was first established in 1928 as Petrella-Mogadiscio Aeroporto and then redeveloped by the Italians during the Second World War receiving a further uplift in 2010 with the introduction of new facilities. Located some 5.0 km (3.1 miles) outide Mogadishu itself, the airport achieved international status in 2006 when African Express Airways became the first international airline to land there. In 2007 Mogadishu Airport was renamed Aden Adde International Airport after Somalia's first president, Aden Abdullah Osman Daar, who died that year. Due to the conflict in Somalia, a number of airlines suspended flights to Mogadishu Airport for a number of years however, today, international flights operate there with African Express Airways, East African, Daallo Airlines, Ethiopian Airlines, JetLink, Jubba Airways, Qatar Airways, Turkish Airlines and the recently established Air Uganda. Flights are also scheduled internally to many of Somalia's other fifty-five airports. Exact passenger numbers are not known, but are believed to be around 250,000 annually. The airport closes at 6pm so no night flights!

The chances are that you'll probably never get the opportunity to fly into Mogadishu Airport however this video is the next best thing and shows the breathtaking approach to the runway over the clear blue sparkling waters of the Indian Ocean. Oh, and just for a bit of trivia, Mogadishu Airport was home to two lion cubs, Scar and Grumpy, who were housed there after being found by government soldiers when they boarded a smuggling ship bound for an unknown Arab country. Their current whereabouts are unknown. Now check out our Mogadishu profile page below.
---
Mogadishu Airport: Volunteer in Somalia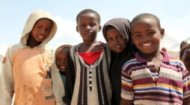 Check out all the latest fee paying and free African volunteer work placements and charity work job opportunities abroad with local projects and volunteering organisations in Somalia.
---
Mogadishu Airport: Mogadishu Profile



A complete profile of Mogadishu, capital city of Somalia, including Mogadishu's colonial history, information, facts, pictures and city map.
---
---
Mogadishu Airport: Sponsor Children in Somalia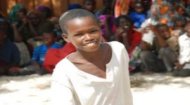 Details of how to sponsor a child in Somalia with Somalian child sponsor organisations, charities, programs and projects.
---
Mogadishu Airport: Somalia Country Profile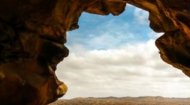 In another of our African country profiles, find out all about Somalia in a series of information articles, latest daily news, videos, and images together with volunteering and child sponsorship opportunities.
---
---