Porto Novo Profile

Porto-Novo, from the Portuguese for "New Port" who built a trading post there in the 17th century as part of the slave trade, is located on the Porto-Novo lagoon in the Gulf of Guinea. The small kingdom of Porto-Novo, one of many such kingdoms in present day Benin, sought French protection in 1863 from the British who were operating out of South Nigeria. However, shortly afterwards, the French were distracted by the Franco Prussian War of 1871 which forced them to largely abandon its interests in the area as its military headed back to France.

In 1883 the French navy again landed at Porto-Novo to re-establish its hegemony in the region despite ongoing warfare with kingdoms who refused to be subjugated to colonial rule. The Kingdom of Porto-Novo was incorporated into the newly formed French Dahomey and in 1900 became the colony's official capital with its former royal Agasuvi dynasty allowed to retain the title of "Chef Superieur" until the royal line ended in 1976 with the death of its last king (Ahosu) Alohinto Gbeffa Tofa VI. Whilst he had a surviving son, nominally Felix Araba Tofa VII, the position had by then lapsed as Benin had become a republic in 1960.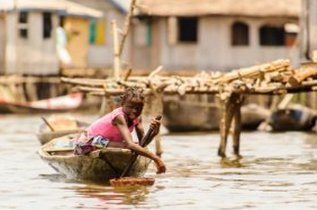 Although Porto-Novo remained as capital after independence as administrative centre of the country, the president, judiciary and most government ministers reside in the de facto capital of Cotonou, Benin's economic centre, site of the nation's national university and largest city. Today Porto-Novo with its population of some 258 975 retains many colonial buildings including its old Portuguese church ~ now a mosque ~ and national archives. Also worth seeing are the former palace of King Tofa VI now know as the Musee Honme and the Musee Ethnographique de Porto Novo which explores Porto-Novo's royal family.
---
Porto Novo Profile: Volunteer in Benin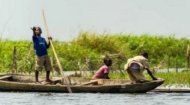 Check out all the latest fee paying and free African volunteer work placements and charity work job opportunities abroad with local projects and volunteering organisations in Benin.
---
Porto Novo Profile: Porto Novo Map



A satellite map of Porto Novo, capital city of Benin, which you can use to zoom in to explore each street of the city and its major tourist attractions.
---
---
Porto Novo Profile: Child Sponsor Benin



Details of how to sponsor children in Benin with Benin child sponsor organisations, charities, programs and projects.
---
Porto Novo Profile: Benin Country Profile



In another of our African country profiles, find out all about Benin in a series of information articles, latest daily news, videos, and images together with volunteering and child sponsorship opportunities.
---
---