Namibia Profile

Namibia, with its population of 2.541 million (2020), is located in southern Africa and borders the Atlantic Ocean on its west, Angola and Zambia to its north, Botswana to its east and South Africa to its south and east. Namibia is about three times the size of the United Kingdom and the Namib Desert (below) that rolls along its coast is deemed to be the oldest desert in the world with sand dunes higher than any where else on the planet. In fact Namibia encompasses both the Kalahari and the Namib Deserts and, as such, has many dry rivers and scare water resources making it a country with a very low population density, just 1.4 people to every square mile, the second least densely populated nation in the world.

Namibia became a German protectorate in 1884 and remained a German colony until the end of the First World War, Between 1904 and 1908 the German Empire carried out what was later to be identified as the first genocide of the Twentieth Century (below) against the Herero, the Nama, and the San in German South West Africa with between 24,000 to 100,000 Hereros and 10,000 Namaqua killed. (It took until 2021 for Germany to Germany has officially acknowledge this event and offer reparations.) After Germany's surrender to the Allies in 1918, Namibia became a League of Nations mandate territory and then was annexed by South Africa after World War II. While Namibia may have escaped the clutches of the Germans, it fared little better with its new masters, for those familiar with South African history will know that at that time it was ruled by whites and its apartheid policy was extended to Namibia in 1948.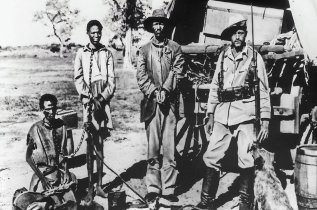 This and other authoritarian South African laws led to general unrest and the nationalist South-West Africa People's Organization (SWAPO) started a guerrilla war against South Africa that lasted from 1966 to 1990 when on 21st March, Namibia became an independent nation as the Republic of Namibia, adopting "Namibia, Land of the Brave" as its national anthem. Today Namibia is considered a stable democracy however, like so many African nations, faces many problems not least the steady proliferation of HIV/AIDS which is estimated to have left 70,000 orphans, about half the 140,000 orphans in the country. Many of these children end up on the streets, begging for money and food to survive and many of them sleep in little shacks, in river beds or under bridges. It is hard to imagine bring brought up in a country where 17.5% of the entire child population is an orphan and where life xpectancy is just 63.71 years (2019).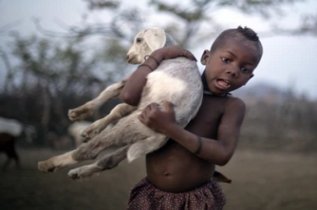 50% of the population live under the poverty line. It will sound strange, but one factor disadvantaging children in Namibia is the lack of any birth certificate for, without such a document, children cannot prove their nationality and identity and therefore become more at risk of trafficking with the practice a well known problem in Namibia and, whilst outlawed, is rarely enforced and records do not appear to be kept. The reason some 40% of newborns don't have a birth certificate is partly due to the custom of the father's family naming the child, which can take place some time after the child has left hospital where today 80% of Namibian children are now born in hospital. The problem is even more widespread within ethnic groups such as the San, a nomadic group who will often sign documents with their thumb print causing difficulty in proving any child is theirs. Namibia is in 130th place out of 189 countries and territories in 2019 when ranked in terms of life expectancy, literacy, access to knowledge and the living standards of a country.
---
Namibia Profile: Volunteer in Namibia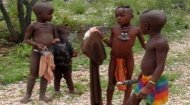 Check out all the latest fee paying and free African volunteer work placements and charity work job opportunities abroad with local projects and volunteering organisations in Namibia.
---
Namibia Profile: Namibia Children



Find out more about children's lives in Namibia in pictures and video together with facts and figures.
---
Namibia Profile: Child Sponsor Namibia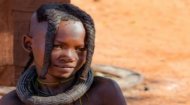 Details of how to sponsor children in Namibia with Namibian child sponsor organisations, charities, programs and projects.
---
---

The Nambi Desert is the oldest desert in the world and covers an area of some 31,200 square miles as it rolls along the Atlantic coastline for 1200 miles with sand dunes higher than any where else on the planet created by the ocean winds, some reaching 980 feet high.
---
Namibia Profile: Desert Webcam



This desert webcam streams live from the Gondwana Namib Park in Namibia and you should be able to see gazelles, giraffes, wildebeests, mountain zebras, ostriches, warthogs, porcupines, hyenas, cheetahs, panthers, jackals, and foxes among other wildlife.
---
---

Use this Google Earth satellite map of Namibia in Africa to explore and take a virtual tour of Namibia and zoom in on places of interest.
---

Read all the latest and breaking news from Namibia here at our Namibian news profile page. Updated daily.
---
---