Madagascar Street Children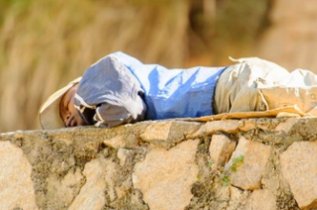 Facts and figures about the number of street children in Madagascar are not available in any reliable form, yet one only has to look on the streets and have an awareness of the reasons children end up living there to know its a growing problem and getting far, far worse. Despite being viewed by tourists as an island paradise, the reality for most families is one of abject poverty especially in rural areas where it affects 85% of the population. Ongoing political instability in Madagascar has left this already impoverished nation teetering on the brink with budgets across the board being slashed by between 50-70% and now the southern area of the country is experiencing a widespread famine.

This has hit children hard with many of the island's 910,000 orphans (nearly 10% of its entire child population) making their way onto the streets of cities such as Antananarivo in search of survival. Even those with families have now been forced to abandon school to work to find work. As one youngster put it "What's the point of doing nothing in school all day when there's nothing to eat at the end of it?" There are also reports of parents abandoning their children when they can no longer support them, including infant children just left by themselves on the streets.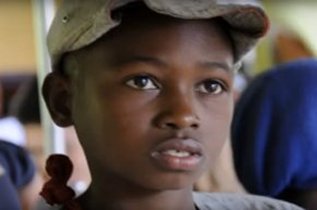 Similarly there are reports of mothers abandoning their new born babies in hospital because they can't afford to feed them nor afford any future medical care with, for example, treatment of childhood tuberculosis costing more than a month's factory wage. As noted above, exact figures are not known, but the number of street children in Madagascar certainly runs into thousands with some of these children even being born on the streets. Its a testament to the size of the problem that the international charity Medicine Sans Frontieres recently left the capital city of Antananarivo saying that the problem is simply too large for them and responsibility must lie with the Madagascan government. As ever, one of the most worrying aspects of life for street children is their exploitation and Madagascar is a known source of trafficking of children both internal and internationally with girls, in particular, being picked up and transported abroad to work in domestic servitude.

This short video shows young street children of Antananarivo sweeping the pavement to pick up rice. These particular children are looked down on by other street children in Madagascar as 'garbage boys' as others work on the streets carrying bags, washing cars, collecting water and of course, selling illegally, begging and pick pocketing. A good day is one when there is some food at the end of it. There are also details of projects and programs working to support street children in Madagascar.
---
Madagascar Street Children: Grandir a Antsirabe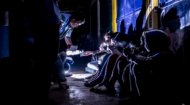 A Malagasy speaking organisation that takes care of homeless and street children in Antsirabe, Madagascar. (Google Translate may come in useful!)
---
Madagascar Street Children: Modern Dental Care Foundation



Working with Akany Am14 in Antananarivo, the capital of Madagascar, where thousands of children live on the streets providing homesless chidlren with breakfast, lunch and an education.
---
Madagascar Street Children: Thrive Madagascar



Many families and children in Madagascar are so poor they cannot afford to send the children to school. Many of them live on the streets, in unimaginable slum conditions with no sanitation and running water, let alone enough food. Thrive Madagascar's KIDS IN SCHOOL project identifies poor communities and selects the poorest families, paying the school fees for the children.
---
---
Madagascar Street Children: Madagascar Famine Appeal



In response to the developing humanitarian crisis, Money for Madagascar launched an emergency feeding programme in Amboasary Sud in January 2021 in partnership ALT, who are a highly respected Malagasy NGO, based in the South of Madagascar. Your donation could help them reach more children to survive the weeks and months ahead.
---
Madagascar Street Children: Madagascar Children



About life for children in Madagascar in facts, information and video where most live in poverty in rural areas together with details of projects and programs to support children in Madagascar.
---
---
Madagascar Street Children: Child Sponsor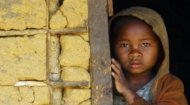 Details of how to sponsor children in Madagascar with Malagasy child sponsor organisations, charities, programs and projects.
---
Madagascar Street Children: Volunteer in Madagascar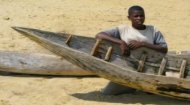 As well as sponsoring a child why not explore volunteering opportunities in Madagascar?
---
Madagascar Street Children: Madagascar Profile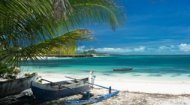 In another of our African country profiles, find out all about Madagascar in a series of information articles, latest daily news, videos, and images together with volunteering and child sponsorship opportunities.
---
---