Children in Madagascar

Madagascar is one of the poorest countries on the planet and conditions there for children are harsh. Today it is ranked in 164th place out of 189 countries and territories in 2019 in terms of life expectancy, literacy, access to knowledge and the living standards that's a decrease of about 10.4% between 1990 and 2019. Half of all children under the age of five will die of diarrhoea, those who do survive will suffer from frequent bouts of illness even at school, where only 18% of Madagascar's schools have access to drinking water and only 30% have toilets. 36.8% of children under the age of 5yrs in Madagascar are underweight and 51 children out of every 1000 die at birth (compared to 4.56 in the UK.)

Children in Madagascar already had it hard but then, in the middle of 2021, a severe drought hit the south of the country leaving more than a million people on the verge of famine. Some organizations have attributed the situation to the impact of climate change and the COVID-19 pandemica and political instability in Madagscar has undermined the government's institutional capacity to address the mounting challenges. For those who wonder why water simply cannot be shipped from the north, it is easy to forget that this is a poor country with limited resources but the size of Luxembourg, Belgium and France combined.

Things have been difficult for children in Madagascar for some time and the developing crisis just adds to an already delicate situation with many of the island's 910,000 orphans (nearly 10% of its entire child population) making their way onto the streets of cities such as Antananarivo in search of survival where there are already thousands of children begging on the streets. One eleven year old even described the lifestyle as being lucky; "Sometimes the street vendors let us sleep by their fires. The grannies who sleep on the pavements know us; they know we have our own money and we won't steal from them, so they let us stay." Even those with families have now been forced to abandon school to work to find work. As one youngster put it "What's the point of doing nothing in school all day when there's nothing to eat at the end of it?" There are also reports of parents abandoning their children when they can no longer support them, including infant children just left by themselves on the streets.

Similarly there are reports of mothers abandoning their new born babies in hospital because they can't afford to feed them nor afford any future medical care with, for example, treatment of childhood tuberculosis costing more than a month's factory wage. As noted above, exact figures are not known, but the number of street children in Madagascar certainly runs into thousands with some of these children even being born on the streets. Its a testament to the size of the problem that the international charity Medicine Sans Frontieres recently left the capital city of Antananarivo saying that the problem is simply too large for them and responsibility must lie with the Madagascan government.

Of the 9,571,000 children in Madagascar, there are 910,000 orphans, just under 10%,and 11,000 of these have been orphaned by AIDS (although some sources put this higher at 30,000) with five children being born every day in Madagascar with the virus. Overall 43% of the country's population is under the age of 15yrs old (compared with 17% for the UK) and many grow up without adult care having to fend for themselves or being brought up in child-headed families. As discussed elsewhere, many children in Madagascar do not attend school, and for those who do there are high drop out rates with only 60% completing primary education (6 - 11 yrs). These figures are somewhat distorted by the fact that around one third of all children in Madagascar had no access to primary education in the first place and those who do often find their already run down schools badly damaged by the storms that hit the island every year making them unusable for long periods, or closed due to a lack of teaching staff. The video below gives insights into life in Madagascar to gether with projects and programs to help children on the island nation.
---
Children in Madagascar: Mary's Meals



In Madagascar, Mary's Meals are now reaching 46,976 hungry children with their daily meals. In schools They serve bowls of rice with pinto beans, lentils, or greens with peanut sauce, with support from their partner, Feedback Madagascar.
---
Children in Madagascar: Madagascar School Project



The Madagascar School Project has built a community of support that has enabled us to build schools, hire staff and provide health care and basic improvements in the lives of the Malagasy people.
---
Children in Madagascar: Feedback Madagascar



Feedback Madagascar work hand in hand with some of the poorest communities in Madagascar to improve their lives and their environment by addressing peoples' primary needs (health, sanitation, agriculture) allowing them to focus on longer-term challenges including children's education and livelihoods.
---
---
Children in Madagascar: TASC Madagascar



TASC Madagascar is a small registered charity supporting some of the poorest communities in South East Madagascar where children and their families only exist by living hand to mouth on a daily basis.
---
Children in Madagascar: Madagascar Famine Appeal



In response to the developing humanitarian crisis, Money for Madagascar launched an emergency feeding programme in Amboasary Sud in January 2021 in partnership ALT, who are a highly respected Malagasy NGO, based in the South of Madagascar. Your donation could help them reach more children to survive the weeks and months ahead.
---
Children in Madagascar: Madagascar Street Children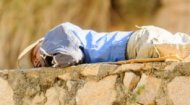 Facts and figures about street children in Madagascar; a growing problem that is overwhelming charities.
---
---
Children in Madagascar: Child Sponsor Madagascar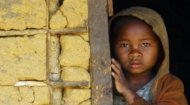 Details of how to sponsor children in Madagascar with Malagasy child sponsor organisations, charities, programs and projects..
---
Children in Madagascar: Volunteer in Madagascar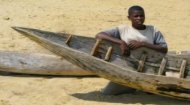 As well as sponsoring a child why not explore volunteering opportunities in Madagascar?
---
Children in Madagascar: Madagascar Profile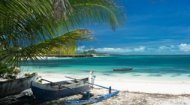 In another of our African country profiles, find out all about Madagascar in a series of information articles, latest daily news, videos, and images together with volunteering and child sponsorship opportunities.
---
---