Volunteer Work Madagascar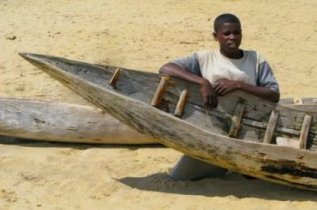 Madagascar should be an island paradise ~ but it isn't. Today it is ranked in 164th place out of 189 countries and territories in 2019 in terms of life expectancy, literacy, access to knowledge and the living standards and a horrifying half of all children under the age of five will die of diarrhoea. In fact, despite being surrounded by it, safe and secure water is a real problem in Madagascar with just 18% of its schools having access to it and only 30% having toilets. HIV/AIDS is also rampant with five children being born every day in Madagascar with the virus and 910,000 orphans live in the country, one out of every ten children. Nearly 70% of Madagascar's population lives below the poverty with poverty rising to 85% in rural areas. the country is also currently experiencing a severe drought with international aid agencies seeking help.

As such volunteer work programs in Madagascar focus on working with orphans and child headed families, education and developing a sustainable water supply and safe latrines to replace communal ones that lead to children and adults having prolonged periods of sickness. Other volunteer projects include conservation work to help kick start the tourist industry that has been decimated since sanctions were imposed on the country following the 2009 coup. If you are considering undertaking volunteer opportunities Madagascar make sure you leave some time to explore this island nation with its beaches, reefs and rainforests. With its population of some 26.97 million (2019), Madagascar is home to wildlife not found elsewhere on earth and amongst its other attraction are Ranomafana National Park in the southeast of the island, the Royal Hill of Ambohimanga ~ the historical home of the Madagascar Royal family, and the Ile Sainte Marie; an awesome paradise on the east coast which is great for swimming, snorkelling and looking out for sunken pirate ships as well as passing whales during the summer months!

Please note that many volunteer opportunities in Madagascar were disrupted by the COVID-19 pandemic which led to the permanent closure of some volunteer opportunities and restrictions on others. Hopefully things are now beginning to return to normal. If you run or know of a volunteer work project in Madagascar let us know by contacting us here. We look forward to hearing from you!
---
Volunteer Work Madagascar: The Lighthouse Project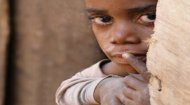 In a shameless bit of self-promotion, read this novel by the African Volunteer Network team about volunteering in Uganda. "Well worth the read especially for those working with non-profits abroad. In fact, it should be required reading."
---
Volunteer Work Madagascar: SEED Madagascar



Working towards sustainable, environment, education and development goals across southeast Madagascar.
---
Volunteer Work Madagascar: Madagascar Research & Conservation Institute!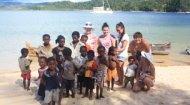 Volunteer work in Madagascar includes teaching English, marine and forest conservation as well an island outreach.
---
---
Volunteer Work Madagascar: Mada Clinics



Volunteer work in Madagascar providing health care and education to people living in Maventibao and nearby villages.
---
Volunteer Work Madagascar: Reef Doctor



Volunteer work in coral reef research and marine management with local fishing communities.
---
Volunteer Work Madagascar: Madagascar Biodiversity Partnership



Working alongside local communities helping restore and protect Madagascar's remaining forests and diverse wildlife.
---
---
Volunteer Work Madagascar: Feedback Magagascar



Occasional and limited volunteer work opportunities in Madagascar for suitably qualified people.
---
Volunteer Work Madagascar: Maventy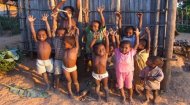 Volunteer work for medical professionals and others addressing child malnutrition in Madagascar.
---
Volunteer Work Madagascar: Child Sponsor Madagascar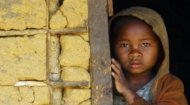 Details of how to sponsor children in Madagascar with Malagasy child sponsor organisations, charities, programs and projects.
---
Volunteer Work Madagascar: Madagascar Profile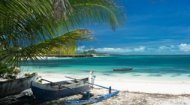 In another of our African country profiles, find out all about Madagascar in a series of information articles, latest daily news, videos, and images together with volunteering and child sponsorship opportunities.
---
---