Madagascar Images

Madagascar should be a paradise. A beautiful island teaming with a unique variety of wildlife and fauna with rich rainforests and a stunning coastline in a strategic position between Africa and the Indies. Often referred to as the 'eighth continent', it has a 3106 mile long coastline surrounded by two hundred and fifty islands and a 280 mile barrier reef and, despite its economic and political crises following decades of instability after it gained its independence, it remains a popular tourist destination for its unique wildlife, stunning scenery, beaches and underwater adventures from exploring shipwrecks to seeing sharks, coral life and turtles. The topography of Madagascar essentially divides the island nation into five distinct parts, each having its own climate and being populated by different ethnic groups. The central highlands are home to the main ethnic groups of the Merina and Betsileo peoples where the capital, Antananarivo, and other main urban areas are situated. The north is more sparsely populated and is home to the Antakarana, Sakalava, Tsimihety, Betsimisaraka and Antandroy peoples who are mainly isolated from the rest of the island by the Tsaratanana Mountains.

The east of Madagascar is predominately home to the Betsimisaraka (meaning 'numerous and inseparable') people who make up 15% of the country's population and who live mainly along the coast between River Bemarivo and the River Mananjary; a distance of some 400 miles. Little has changed for these people over the centuries with their customs and traditions built around their trading, seafaring and fishing past as well as being cultivators of the tropical lowland areas. The Antandroy (meaning 'people of the thorns') people live in the inhospitable south of Madagascar where there is little rainfall leading to something of a nomadic lifestyle whilst the Sakalava (meaning 'people of the long valleys') people live in the plains, grasslands foothills of west Madagascar.

If visiting Madagascar there are plenty of places of interest to see. Just under 13 miles from the capital is Ambohimanga with its royal city and burial site. Ambohimanga is perhaps the most important historical and spiritual site for the people of Madagascar despite much of it being destroyed by French colonialists towards the end of the nineteenth century. Nevertheless, it remains a place of worship and pilgrimage to this day with a traditional design representing the social and political structure of Malagasy society from at least the 16th century.

For those who simply want to relax, Mananjary on the east where the Mananjary River flows into the Indian Ocean is a popular resort, although best for sunbathing rather than swimming due to its waters being shark infested. The Tsingy de Bemaraha Strict Nature Reserve, 37 miles inland off the west coast of Madagascar, is also worth putting on your list of images to see. The area, established as a nature reserve in 1927, and currently a UNESCO World Heritage site since 1990 has an abundance of wild bird and a vibrant lemur population as well as being the location of ancient cemeteries. In the south-west of Madagscar is the popular Arboretum d'Antsokay which specialises in the flora and fauna of the area with around 900 species of plants as well as animals such as chameleons, boas, tenrecs and mouse lemurs; many of who cannot be seen anywhere else in the world.
---
Madagascar Images: Volunteer in Madagascar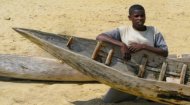 Check out all the latest fee paying and free African volunteer work placements and charity work job opportunities abroad with local projects and volunteering organisations in Madagascar.
---
Madagascar Images: Madagascar Map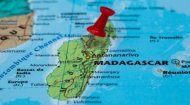 After you've viewed hese Madagascar images, use this Google Earth satellite map of Madagascar to explore and take a virtual tour of the island and zo in Madagascarom in on places of interest.
---
---
Madagascar Images: Child Sponsor Madagascar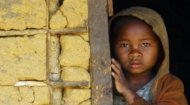 Details of how to sponsor children in Madagascar with Malagasy child sponsor organisations, charities, programs and projects.
---
Madagascar Images: Madagascar Country Profile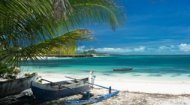 In another of our African country profiles, find out all about Madagascar in a series of information articles, latest daily news, videos, and images together with volunteering and child sponsorship opportunities.
---
---