Life in Madagascar

Many people's perceptions about life in Madagascar will have been formed either through visiting it as a tourist destination, through the Madagascar film franchise or by documentaries exploring its unique wildlife and landscape. The reality is, however, often very different. Chronic political instability has seen organisations like the EU suspending humanitarian aid to one of the world's poorest countries, a country where children are being pulled out of schools, factories are closing, hospitals are struggling and running out of supplies with over half the country's children suffering from malnourishment. The ongoing political instability has also led to an increase in the numbers of street children in places like the Madagascan capital of Antananarivo, already home to thousands of children begging on the streets.

70% of the island's inhabitants live below the poverty line, with 85% per cent of them in rural areas who eke out a life on small plots of land barely 1.3 hectares in size growing growing cassava, maize, beans and sugar cane as well as the staple diet of rice. They live in houses built from mud and sticks or hand made wood fired bricks with thatched roofs made of grass and dirt floors. Farming is equally basic with tools often made by hand and fields ploughed by zebu, an ox-like creature. One eight year old describes village life in Madagascar as spending time at primary school learning English, French and 'other things' then returning home to play 'it' before carrying out tasks such as carrying water to the home and helping his herder father grow rice and manage the family zebus.

In rural villages life is rudimentary without electricity, running water or sanitation; only 14% of the rural population have access to water and 7.5% have access to sanitation causing health risks particularly to children in a country where diarrheal disease is among the highest causes of morbidity and mortality particularly amongst the young. Just 29% of Madagascar's schools have access to drinking water and only 30% have toilets ~ children are encouraged to bring in bottled water but as one youngster explains "I draw from a river close to our house. I drink it when I am thirsty, even if it is not clean." 40% of all Madagascan children suffer from malnutrition and, as of mid-2021, at least half a million children under five in the drought-afflicted southern Madagascar are on the verge of acute malnourishment. It's shocking to think that half of the children shown in the video (below) won't live long enough to attend school and virtually none who survive childhood will reach their 66th birthday.
---
Life in Madagascar: Volunteer in Madagascar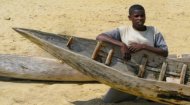 Check out all the latest fee paying and free African volunteer work placements and charity work job opportunities abroad with local projects and volunteering organisations in Madagascar.
---
Life in Madagascar: Madagascar Poverty



Facts and figures about poverty in Madagascar where some 85% of the rural population live in abject poverty.
---
---
Life in Madagascar: Child Sponsor Madagascar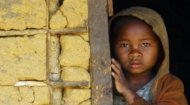 Details of how to sponsor children in Madagascar with Malagasy child sponsor organisations, charities, programs and projects.
---
Life in Madagascar: Madagascar Country Profile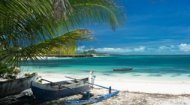 In another of our African country profiles, find out all about Madagascar in a series of information articles, latest daily news, videos, and images together with volunteering and child sponsorship opportunities.
---
---