Life in Eritrea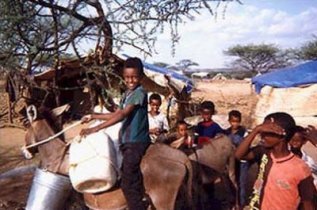 The State of Eritrea (Hagere Ertra) in eastern Africa, bordering the Red Sea between Djibouti and Sudan, has a population of 6.081 million (2020) with most of that population living in and around the cities of Asmara and Keren, although smaller settlements exist in the north and south. Eritrea has nine recognised ethnic groups; the Tigrinya (50%), Tigre (30%), Saho (4%), Afar (4%), Kunama (4%), Bilen (3%), Hedareb/Beja (2%), Nara (2%), and the Rashaida (1%) and its main religions are Eritrean Orthodox, Roman Catholic, Evangelical Lutheran, Sunni Muslim. Nearly 60% of its population are aged 24 years old or younger with 0-14 year olds representing 38.23% of the overall population. Education is compulsory in Eritrea for children from 6 to 14 years with primary education, known as elementary education, free and lasting for 5 years for 6-12 year olds however enrollment is poor not least because schools rarely have water or, ironically, are subject to frequent flooding caused by heavy and sudden rainfall. There are just 824 schools in Eritrea to serve the youth population with many of these facilities only available in urban areas.

Eritrea has been described as one of the most secretive states in Africa following its harrowing thirty year struggle for freedom from Ethiopia and its disastrous border war between 1998-2000, again with Ethiopia. In fact Eritrea is the only African country to have no privately-owned news media having shut down all such outlets in September 1991. Today, Eritrea is a one party state ruled by the People's Front for Democracy and Justice (PFDJ), with Isaias Afwerki as its president having led the country to victory against Ethiopia in May 1991. It has been branded the North Korea of Africa and ranked in 180th place out of 180 countries in the World Press Freedom Index of 2021. The country has a life expectancy of 66.32 years (2019) however the country has made significant progress addressing the prevalence of AIDS with infection rates in Eritrea now low compared with other African countries; (0.37% of the population, compared with, for comparative purposes, 0.16% in the UK and 23.2% in Lesotho).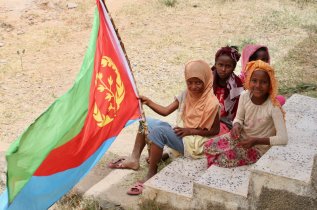 Eritrea is a state where family members inform on each other, children are rounded up for national service and their parents imprisoned if they attempt to escape. There are reports of thousands fleeing the country and, following allegations that Eritrea was supporting Islamic rebels in Somalia, Eritrea became the target of UN sanctions with an arms embargo, travel bans on its leaders, and the freezing of the assets of some of the country's political and military officials. The country responded by suspending its membership of the African Union in protest denounced the organisation as 'a lapdog of USA imperialism' causing further isolation. Others, however, claim that the outside world's image of Eritrea is unfair and plays down the progress the country has made, particularly over the past ten years stating that opponents of the government of Eritrea are simply supporting a political agenda of regime change. As with many other countries inside the Horn of Africa, access to safe water in a major issue in Eritrea, particularly in rural communities. The country has only one river that flows all year, the Setit River, so most are reliant on boreholes. Of the 5,365 known boreholes about 3,374 offer unprotected water and a further 1,233 are known to be contaminated leading to a prevalence of waterborne diseases including bacterial diarrhoea, Hepatitis A and typhoid fever.

Today Eritrea is an impoverished nation, with around 80% of its population reliant upon subsistence farming although just 6.8% of its land is arable, despite its abundance of resources including gold, potash, zinc, copper, salt, and fish. Natural events have also played their role in preventing the country from development, with poor rainfalls affecting harvests to the point where the country is unable to grow enough foods to meet its populations needs. Abject poverty, drought, famine and instability are the conditions into which children in Eritrea are born. Despite this there has been some progress in Eritrea. Some 40,000 orphans have been placed back within their extended families from institutionalised orphanages. Eight thousand disabled children have left institutions to be cared for at home whilst a further 3,500 children have been integrated into mainstream schools. Over 16,000 street children have been brought within the educational framework and the deaths rates of children from malnutrition have halved in recent years. However Eritrea remains one of the world's least developed countries and is in 180th place out of 189 countries and territories in 2019 when ranked in terms of life expectancy, literacy, access to knowledge and the living standards of a country.
---
Life in Eritrea: Volunteer in Eritrea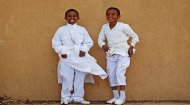 Check out all the latest fee paying and free African volunteer work placements and charity work job opportunities abroad with local projects and volunteering organisations in Eritrea.
---
Life in Eritrea: Eritrean Culture



For more about life in Eritrea check out our Eritrean culture page together with a brief history of the country and its cultural landscape together with an Eritrean culture video documentary.
---
---
Life in Eritrea: Child Sponsor Eritrea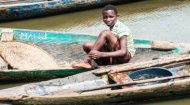 Details of how to sponsor children in Eritrea with Eritrean child sponsor organisations, charities, programs and projects.
---
Life in Eritrea: Eritrea Country Profile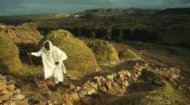 In another of our African country profiles, find out all about Eritrea in a series of information articles, latest daily news, videos, and images together with volunteering and child sponsorship opportunities.
---
---