Volunteer Work Eritrea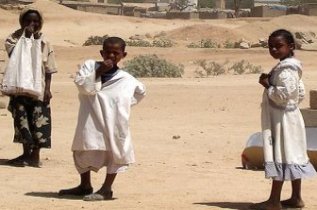 The chances are, looking for volunteer work in Eritrea will never be an issue for you ~ not least because it is known as the North Korea of Africa and one of the most secretive states in the world. As such, it's not exactly easy to even enter Eritrea, nor safe to do should you achieve that entry. If you were successful, you would find a country ranked in 180th place out of 2019 countries and territories in 2019 in terms of life expectancy, literacy, access to knowledge and living standards. You would find one quarter of a million children abandoned, lost or orphaned through a disastrous thirty-year war of independence from Ethiopia and its subsequent border war with Ethiopia. You would find a country where 4/5th of the population don't have access to safe water leading to a prevalence of waterborne diseases including bacterial diarrhoea, Hepatitis A and typhoid fever.

You would find a county where children face a future with "no educational and career prospects, and the only thing they can look forward to is a lifetime of quiet servitude." You've probably guessed by now that here at the African Volunteer Network we're not in the employ of the Eritrean Tourist Board! The reality is, there us simply no meaningful volunteer work sector in Eritrea and what there is, is normally external organisations like the Red Cross providing grudgingly accepted humanitarian relief or support organisations for the many Eritreans who have left their homeland.

Please note that many volunteer opportunities in Eritrea were disrupted by the COVID-19 pandemic which led to the permanent closure of some volunteer opportunities and restrictions on others. Hopefully things are now beginning to return to normal. If you run or know of a volunteer work project in Eritrea let us know by contacting us here. We look forward to hearing from you!
---
Volunteer Work Eritrea: The Lighthouse Project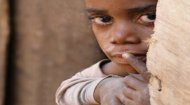 In a shameless bit of self-promotion, read this novel by the African Volunteer Network team about volunteering in Uganda. "Well worth the read especially for those working with non-profits abroad. In fact, it should be required reading."
---
Volunteer Work Eritrea: Eritrean Relief Association



UK based volunteer work providing relief to the victims of drought, war and displacement in Eritrea.
---
Volunteer Work Eritrea: Red Cross of Eritrea



Emergency assistance and humanitarian aid to drought affected areas across Eritrea.
---
---
Volunteer Work Eritrea: Child Sponsor Eritrea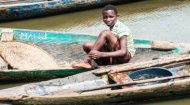 Another way to volunteer in Eritrea is to do so by sponsoring a child there. Details of how to sponsor children in the country with Eritrean child sponsor organisations, charities, programs and projects.
---
Volunteer Work Eritrea: Eritrea Country Profile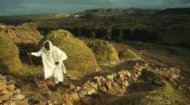 In another of our African country profiles, find out all about Eritrea in a series of information articles, latest daily news, videos, and images together with volunteering and child sponsorship opportunities.
---
---