Child Sponsor Eritrea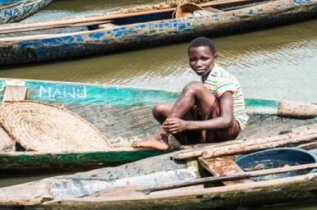 Eritrea, with its population of some 3.6 million has been described as one of the most secretive states in Africa following its harrowing thirty year struggle for freedom from Ethiopia and its disastrous border war between 1998-2000, again with Ethiopia. Today Eritrea is an impoverished nation with around 80% of its population reliant on subsistence farming however poor rainfalls and regular droughts mean Eritrea is unable to grow enough foods to meet its population's needs. Overall 53% of the population in Eritrea lives in poverty although this is much higher in the eastern and western lowlands that are home to 2.3 million people living in harsh desert conditions which are frequency subject to those droughts. Eritrea is in 180th place out of 189 countries and territories in 2019 when ranked in terms of life expectancy, literacy, access to knowledge and the living standards of a country.

Just 22% of children in Eritrea have access to safe water (of the 5,365 known boreholes about 3,374 offer unprotected water and a further 1,233 are known to be contaminated leading to a prevalence of waterborne diseases including bacterial diarrhoea, Hepatitis A and typhoid fever), whilst a mere 13% have access to sanitation facilities leading to regular epidemics of diarrhoea, malaria, and respiratory infections. In fact, as of 2020, 80.7% of Eritreans lack basic water services. 10,000 children have been orphaned by AIDS, with over three thousand infected themselves, although by African standards these rates are fairly low with only 0.8% of the overall population infected.

Child enrolment in elementary school is just 39% (which falls to 21% for secondary school) and the average child who does attend has six years worth of schooling with each day just four hours long due to a lack of teachers. Around 84% of the population are literate, however this figure is lower for girls as it is across much of Africa. Each child in Eritrea, as they become an adult, is required to undertake national service for a minimum of twelve months however often the period of enlistment is much longer than that (often indefinite), with one in every fifteen Eritrean citizens in the armed forces such is the country's distrust of neighbour Ethiopia. Life for children in Eritrea has been described "no educational and career prospects, and the only thing they can look forward to is a lifetime of quiet servitude." You can help when you sponsor a child in Eritrea.
---
Child Sponsor Eritrea: The Lighthouse Project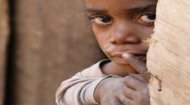 In a shameless bit of self-promotion, read this novel by the African Volunteer Network team about volunteering in Uganda. "Well worth the read especially for those working with non-profits abroad. In fact, it should be required reading."
---
Child Sponsor Eritrea: Aleimar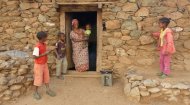 When you sponsor a child in Eritrea with Aleimar you will be helping families in extreme poverty and provide the youngest with proper nutrition, medical care and education.
---
Child Sponsor Eritrea: Eritrea Care



A child sponsor program for Eritrea children displaced in refugee camps situated in Ethiopia and Sudan.
---
---
Child Sponsor Eritrea: Children in Eritrea



Info, facts, video and figures about children in Eritrea and the challenges they face.
---
Child Sponsor Eritrea: Volunteer in Eritrea



As well as sponsoring a child why not explore volunteering opportunities in Eritrea?
---
Child Sponsor Eritrea: Eritrea Country Profile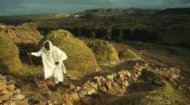 In another of our African country profiles, find out all about Eritrea in a series of information articles, latest daily news, videos, and images together with volunteering and child sponsorship opportunities.
---
---