Children in Eritrea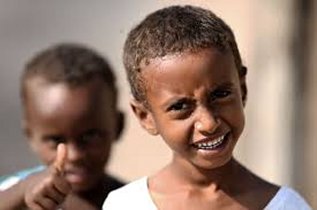 Most children in Eritrea, with its population of 3,546,421 people (2020) practising mainly Sunni Muslim (50%) or Eritrean Orthodox (40%) religions, are born into poor families that rely upon subsistence farming to survive. With the majority of the population living in rural, often mountainous villages, (59.29 % in 2019, according to the World Bank collection of development indicators) access to health care and education remains a challenge and the government, to some extent, has used teaching staff as mini health care professionals. This rocky and dry landscape makes farming a challenge with agriculture production only meeting around 60-70% of the country's food needs (and about 13% of the nation's overall GDP.) Droughts are regularly affecting the Horn of Africa resulting in food shortages and increased rates of malnourishment among children in Eritrea with recent data indicating that nearly 22,700 of those under the age of 5 now suffer from the condition with three of Eritrea's six regions having chronic malnutrition rates of 10-20% in children with an overall manutrition rate of 53% in the country.

There are some 2,368,000 children in Eritrea and they belong to nine main population groups; the Tigrinya being the largest, the Tigre, the Afar, the Saho, the Kunama, the Nara, the Bilin, the Hedareb and the Rashaida, however data regarding their circumstances is patchy at best. We know Eritrea's estimated HIV prevalence rate in 2019 was approximately 0.37% (estimated for adults) which is one of the lowest in the region and continues the long and steady downward trend in HIV prevalence in the country with the estimated number of new HIV infections of children in Eritrea aged between 0-19 years being less than 100 per annum, with around 320 children aged 0-14 receiving antiretroviral treatment each year. We also know the percentage of girls and women (aged 15-49 years) who have undergone female genital mutilation (FGM) is 69%.

Just around half of children in Eritrea (52%) have access to basic drinking water services (with 13% using unimproved water and a further 17% using surface water, also used by animals), whilst a mere 12% have access to basic sanitation facilities (67% rely on open defecation) leading to regular epidemics of schitosmiasis, giardriasis, diarrhoea, malaria, and respiratory infections. It should be noted that deeply held cultural beliefs hinder many Eritreans from collecting clean water and washing their hands (these beliefs also prohibit the use of latrines during certain hours of the day). The infant mortality rate (under fives) is a currently 40 deaths per 1000 births (35 female, 46 male), compared with 39 per 1,000 live births in Addis Ababa to as high as 125 per 1,000 live births in Afar in neighbouring Ethiopia. Poverty is also widespread with 81% of children in rural areas living in families with an income of less than £123 per year per person. This in a country ranked in 180th place out of 189 countries and territories in terms of life expectancy, literacy, access to knowledge and the living standards of a country although, of late, GDP in Eritrea has been growing mainly down to the development of the Bisha mine which is now selling zinc, gold and copper on the international markets.

There are three levels of education for children in Eritrea; elementary from 6-11/12yrs, junior from 11/12-15 and high school from 15 -20, however most children go to school either in the morning or afternoon as there are a lack of qualified teachers and actual schools for all children to attend at once. Schooling, which includes mine risk education (a legacy of the 30-year war with Ethiopia), is only compulsory in Eritrea for children from 6 to 14 years and pupils must pass an exam at the end of each school year to be allowed to proceed to the following year. Primary education (grades 1-5) is taught in local language focussing on mathematics, art, social subjects and physical education. Then Basic Secondary education, known as lower/junior or middle level education, lasts 3 years (grades 6-8), and is taught in English. At the end of that three year period, children sit the National Examination and successful candidates can progress onto Senior Secondary education which last for a further four years (grades 9-12).

During this latter period, all students learn Maths and English and can select three other subjects from agriculture, biology, book keeping, chemistry, social science, general knowledge, general science, geography, history and physic. At the end of these studies, children in Eritrea sit the Eritrean Secondary Education Certificate Examination (ESECE). Other students who opt not to pursue Senior Secondary education can, from grade 9, attend technical (TVET) programmes which run for 2-3 years and offer courses including automotive engineering, construction, electrical engineering, metalworking, radio technology and woodwork. These courses conclude with the awarding of the TVET-diploma. Enrollment in elementary school is around 81% falling to 59% for lower secondary education. Around 76.6 % of the population are literate (2018), rising to an impressive 93.3 % for children (UNESCO's Institute for Statistics) however, as ever, lower for girls.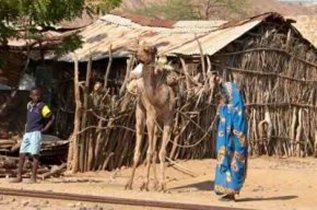 All children in Eritrea as they become adults are required to undertake national service for a minimum of twelve months however often the period of enlistment is much longer than that, with one in every fifteen Eritrean citizens in the armed forces such is the country's distrust of neighbour Ethiopia. Children are often rounded up for national service on the streets and their parents imprisoned if they attempt to escape. One opposition website summarised life for children in Eritrea as they "have no educational and career prospects, and the only thing they can look forward to is a lifetime of quiet servitude." Neither are children in Eritrea provided much protection by the law which only makes illegal corporal punishment against children under the age of 15 which seriously endangers their physical and mental health. This means, in practice, that violence against children both and home and school is generally considered acceptable with little or no awareness of its impact on children's development. The video below shows aspects of daily life in Rwanda. There are a few charities you can contact to help children there together with child sponsor programs.
---
Children in Eritrea: Ghandhi Charity



Not actually supporting children in Eritrea itself but helping feed hundreds of Eritrean children in shacks along the Eritrea-Ethiopian border at the Mai Aini camp which is the size of a small city and home to some 11,000 refugees.
---
Children in Eritrea: Eritrea Care



A child sponsor program for Eritrea children displaced in refugee camps situated in Ethiopia and Sudan.
---
---
Children in Eritrea: Sponsor Children in Eritrea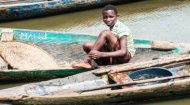 Details of how to sponsor children in Eritrea with Eritrean child sponsor programs.
---
Children in Eritrea: Volunteer in Eritrea



As well as sponsoring a child why not explore volunteering opportunities in Eritrea?
---
Children in Eritrea: Eritrea Country Profile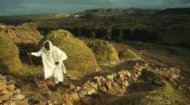 In another of our African country profiles, find out all about Eritrea in a series of information articles, latest daily news, videos, and images together with volunteering and child sponsorship opportunities.
---
---