Conakry Profile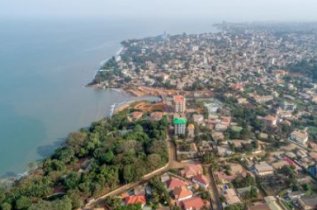 Modern day Conakry is situated on the 22 mile long Kaloum Peninsula of Guinea having relocated from the old city on Tombo island of the Iles de Los as its population spread to the mainland following the construction of a 328 yard causeway in the 19th century. France claimed the island of Tombo in 1783 however it had been known to Portuguese traders since the 15th century. The island became a French Protectorate in 1880 as part of an on-going struggle for supremacy between the British and French in West Africa and, after Britain relinquished claims to the island in 1887, it formally became a French territory on 8th June 1889. In 1891 it came capital of the protectorate of Rivieres du Sud known as French Guinea from that year.

In 1895 it became part of French West Africa comprised of Mauritania, Senegal, French Sudan (now Mali), French Guinea, Cote d'Ivoire (Ivory Coast), Upper Volta (now Burkina Faso), Dahomey (now Benin) and Niger and was ruled by a lieutenant governor, under the Governor General in Dakar until independence in 1958. Today Conakry has faded from the days when it was known as the "Paris of Africa". Its population now stands at some 1,938,000 (2020) and the city operates as the country's administrative and economic centre with much of that economic activity centering around the city's port which exports treated bauxite as well as consumables including bananas, oranges, pineapples, coffee, palm produce, and fish. As well as bauxite production, other industries in Conakry consist of printing, automobile assembly, and the manufacture of aluminum utensils and plastics as well as being a short distance from industrial plants engaged in textile, tobacco, furniture, bricks, explosive and shoe and clothing production.

Places of interest include the Guineas National Museum the Guinea Palais du Peuple, the botanical garden at Camayenne, the 25,000 seater sports stadium (Stade du 28-Septembre, which gets its name from the date Guinea rejected a proposed new French constitution in a referendumin which ultimately led to the country's independence on 2nd October of that year), the monument to anticolonial martyrs, the Grand Mosque which opened in 1982 built with funding from King Fahd of Saudi Arabia, and the Roman Catholic cathedral. Getting the ferry from Conakry to the Iles de Los (from "Islands of the Idols") which lie a short distance the town is also well worth a visit where tourists can enjoy the beaches and forested interiors.
---
Conakry Profile: Volunteer in Guinea Conakry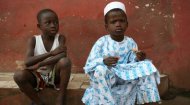 Check out all the latest fee paying and free African volunteer work placements and charity work job opportunities abroad with local projects and volunteering organisations in Guinea Conakry.
---
Conakry Profile: Conakry City Map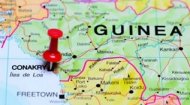 A satellite map of Conakry, capital city of Guinea, which you can use to zoom in to explore each street of the city and its major tourist attractions.
---
---
Conakry Profile: Child Sponsor Guinea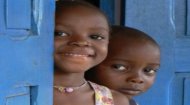 Details of how to sponsor children in Guinea Conakry with Guinea Conakry child sponsor organisations, charities, programs and projects.
---
Conakry Profile: Guinea Conakry Country Profile



In another of our African country profiles, find out all about Guinea Conakry in a series of information articles, latest daily news, videos, and images together with volunteering and child sponsorship opportunities.
---
---