Volunteer Work Guinea

Guinea (pop 12.77 million 2019), also known as Guinea-Conakry in order to distinguish it from Guinea-Bissau, is essentially a basket case after years of economic mismanagement and repressive rule, leaving it as one of the poorest countries in Africa standing at 178th place out of 189 countries and territories in 2019 when ranked in terms of life expectancy, literacy, access to knowledge and the living standards of a country. The situation since 2006 has deteriorated further with education in particular suffering as sending children to school is considered a poor investment when they could be out working and earning money. In fact the literacy rate of Guinea is one of the lowest in the world and, whilst primary education is compulsory for 6 years, most children do not attend for so long, and many do not go to school at all. In 1999, primary school attendance was 40 percent. Children, particularly girls, are kept out of school to assist their parents with domestic work or agriculture, or to be married with Guinea having one of the highest rates of child marriage in the world.

Child trafficking is also a major issue in Guinea Conakry with thousands of street children in the capital being taken to Mali, Sierra Leone or the Ivory Coast for exploitation. For those who remain life is also grim with tens of thousands of AIDs orphans and overall just under one in ten children have been abandoned or orphaned and there are increasing levels of poverty. Against this backdrop there are few volunteer work opportunities in Guinea Conakry ~ it's as if the world has turned it back on this unstable and impoverished country. In fact the world pretty much has.

Please note that many volunteer opportunities in Guinea Conakry were disrupted by the COVID-19 pandemic which led to the permanent closure of some volunteer opportunities and restrictions on others. Hopefully things are now beginning to return to normal. If you run or know of a volunteer work project in Guinea Conakry let us know by contacting us here. We look forward to hearing from you!
---
Volunteer Work Guinea: The Lighthouse Project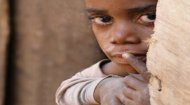 In a shameless bit of self-promotion, read this novel by the African Volunteer Network team about volunteering in Uganda. "Well worth the read especially for those working with non-profits abroad. In fact, it should be required reading."
---

CECI places volunteers in schools, colleges and continuing education centres in Guinea Conakry.
---
Volunteer Work Guinea: Project Primates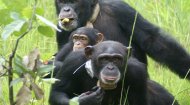 Volunteers help run and maintain the Centre de Conservation des Chimpanzes in Guinea.
---
---
Volunteer Work Guinea: Medecins Sans Frontieres



MSF works with the Ministry of Health on malaria prevention and treatment in Gueckedou, Guinea.
---
Volunteer Work Guinea: Red Cross



Providing health and emergency relief services to communities throughout Guinea-Conakry.
---
Volunteer Work Guinea: Guinea Espoir



Volunteer work in Guinea dedicated to promoting youth development in health and education.
---
---
Volunteer Work Guinea: Friends of Guinea



Friends of Guinea are always on the look out for short or long term volunteers to develop their projects.
---
Volunteer Work Guinea: Child Sponsor Guinea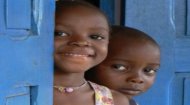 Another way to volunteer in Guinea is to do so by sponsoring a child there. Details of how to sponsor a child in the country with Guinea-Conakry child sponsor organisations, charities, programs and projects.
---
Volunteer Work Guinea: Guinea Conakry Country Profile



In another of our African country profiles, find out all about Guinea Conakry in a series of information articles, latest daily news, videos, and images together with volunteering and child sponsorship opportunities.
---
---