Child Sponsor Egypt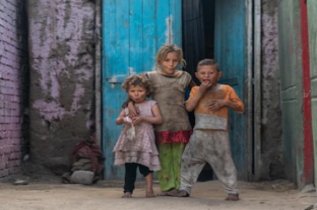 When thoughts turn to children in Africa in need of child sponsorship, Egypt is probably one of the least likely countries to spring to mind. Yet, in what is a relatively prosperous country by African standards with the second largest economy in the Arab world, most of its 102.3 million (2020) population live in overcrowded conditions almost exclusively along the Nile and its delta making a living off agriculture. According to the most recent data for 2017-18, almost one third of Egypt's people live below the poverty line although, as ever, there are vast discrepancies in wealth distribution.

Egypt is in 116th place out of 189 countries and territories in 2019 when ranked in terms of life expectancy, literacy, access to knowledge and the living standards of a country. Issues affecting children in Egypt include sub-standard education, where three million children 15-24yrs are illiterate leading to high levels of youth unemployment; poor sanitation facilities in urban areas leading to health issues; regular corporal punishment and many children (8%) engaged in child labour. A recent UN report also concluded that five million Egyptian children were deprived of appropriate housing and 1.6 million children under the age of five experience health and food deprivation with 30% of children under 5yrs old stunted and two out of five children in Upper Egypt living in poverty.

Egypt is a fairly young nation as around 33% of its population is less than 14 years old and 1.7 million of them live as orphans often taking what work is available simply because they have to to survive. For example reports note that children harvesting cotton may have to work for 11 hours a day in 40 degrees heat. Many of these children end up living on the streets of Cairo (see article below) where there are an indeterminate number living there; some put the figure in the tens of thousands, others put it at over a million. Police records shed some insight into those numbers with 42,505 children being arrested on the streets in one year alone with 10,958 of them being charged with being 'vulnerable to delinquency', that is they have committed a crime just by having no responsible adult to care for them. The average age of those arrested was thirteen years old. You can help when you sponsor a child in Egypt.
---
Child Sponsor Egypt: SOS Children's Villages



With SOS Children, you can help orphaned and abandoned children when you sponsor a child in Egypt.
---
Child Sponsor Egypt: Coptic Orphans



A child sponsor program providing care for Coptic children in Egypt who have been orphaned.
---
Child Sponsor Egypt: Healing Grace



We ask sponsors to be active in their child's life by sending letters and photos, or even gifts.
---
---
Child Sponsor Egypt: Our Children KDEC



When you sponsor a child in Egypt with KDEC you will help in the areas of education, health care and spiritual life growth.
---
Child Sponsor Egypt: Egypt Cove Global



Cove Global runs a child sponsorship program in a village near Minya, several hours south of Cairo to help provide hope, education, food with sponsored children and their families.
---
---
Child Sponsor Egypt: Street Children in Egypt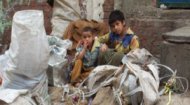 Information about the growing crisis of street children in Egypt escaping poverty and violence.
---
Child Sponsor Egypt: Volunteer in Egypt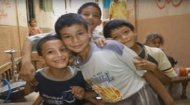 As well as sponsoring a child why not explore volunteering opportunities in Egypt?
---
Child Sponsor Egypt: Egypt Country Profile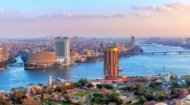 In another of our African country profiles, find out all about Egypt in a series of information articles, latest daily news, videos, and images together with volunteering and child sponsorship opportunities.
---
---