When thoughts turn to children in Africa in need of child sponsorship, Egypt is probably one of the least likely countries to spring to mind. Yet, in what is a relatively prosperous country by African standards, there are an indeterminate number of street children in Egypt. Some put the figure in the tens of thousands, others put the figure at over a million; some much higher. One of the reasons for this vast discrepancy is that these are forgotten children with no real records kept of their existence. The problem of establishing reliable figures on street children in Egypt has been made even more difficult because many come from families who have never been listed on civil status registries given their lack of stable housing due to extreme poverty.

The reality is there is no up-to-date data on how many children are living on the streets, with most studies now well over a decade or more old. However looking at the then figures, police records shed some insight into the numbers with 42,505 children being arrested on the streets in 2001 with 10,958 of them being charged with being 'vulnerable to delinquency', that is they have committed a crime just by having no responsible adult to care for them. The average age of those arrested was thirteen years old. Most of these children try and support themselves by shining shoes, selling trinkets, begging and cleaning. However for many life is more than harsh with most doing whatever is needed to survive.

Street childen are rarely seen as a social issue in Egypt that needs to be addressed, rather as a disciplinary problem with the children, whatever the reason for living rough, being seen as criminals and a threat to the society. This despite Egypt's Child Law No. 176 of 2008 that included provisions that required the state to be responsible for the welfare of children and ensure their protection from all forms of discrimination and violence. Perhaps inevitably, there remained and remains a gulf between the legislation and the reality on the ground for street children, with the Human Rights Watch report, 'Charged with Being Children: Egyptian Police Abuse of Children in Need of Protection', noting how children were mistreated while in police custody and while in Egypt all arrested people have to be brought by law before the Public Prosecution Office (al niyaba al 'amma) within twenty-four hours of that arrest, the HRW noted that many children are released without that process, effectively denying them the right to challenge the legality of their arrest, make complaints about the mistreatment, or request protective measures.

Studies suggest that 80% of the children are exposed to real or threats of violence, and few can break free from their status given that, according to the few studies available, 70% are school drop-outs while 30% never attended education in the first place. One thirteen year old described life after he ran away from home aged just nine; "When I see other children on their way to school, I wish I could be like them. Here on the streets, I have no future." Two thirds of these street children in Egypt, an issue which is by no means exclusive to Cairo, state that they misuse substances ranging from glue to Bungo ~ local cannabis. Reasons cited include stress, to aid sleep on the streets, cope with pain and hunger and to numb the violence inflicted by other, older street children, security forces and even the general public. In fact 86% of street children in a survey stated that violence was the main issue for them whilst homeless.

There are very few projects working with street children in Egypt not least because of the risk it poses to the organisation itself. For example a dual citizen of the United States and Egypt, and her Egyptian husband were arrested and spent years in prison after they co-founded a project to care for street children in Cairo. Their organisation was raided by Egyptian police and they and six volunteers were arrested. In 2016, the Ministry of Social Solidarity in Egypt launched the national programme 'Atfal bala ma'wa' (Children Without a Home) with the aim of 'integrating' street children and helping them 'abandon street behaviour'. To date there is no evidence that these children's ;ives have improved. The video (below) provides some insight into the lives of street children in Egypt. Also below is a directory of some projects and programs working in Egypt with these children who are looking for your support.
---
Street Children in Egypt: Banati Foundation



The Banati Foundation works on the protection of children at risk, children in streets situations, and children deprived from family care in Egypt, providing children in street situations with various types of support and protection.
---
Street Children in Egypt: FACE Street Children Program



A program aiming to help children and people living and working on the streets of Cairo to reintegrate them back into society, either with their families or by fostering in a host family (Kafala), entry into the education system, and opportunities for training and employment.
---
Street Children in Egypt: SOS Children's Villages



With SOS Children, you can help orphaned and abandoned children when you sponsor a child in Egypt.
---
---
Street Children in Egypt: Sponsor Children in Egypt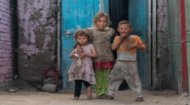 Details of how to sponsor children in Egypt with Egyptian child sponsor organisations, charities, programs and projects.
---
Street Children in Egypt: Volunteer in Egypt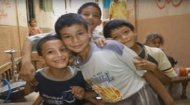 Check out all the latest fee paying and free African volunteer work placements and charity work job opportunities abroad with local projects and volunteering organisations in Egypt.
---
Street Children in Egypt: Egypt Country Profile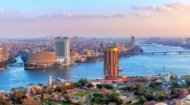 In another of our African country profiles, find out all about Egypt in a series of information articles, latest daily news, videos, and images together with volunteering and child sponsorship opportunities.
---
---