Burundi Countryside

Burundi, with its population of 11.89 million (2020), is one of Africa's smaller nations covering an area of 9,903 sq miles and is located on the north-eastern shoreline of Lake Tanganyika. Burundi borders Rwanda to the north, the Democratic Republic of Congo to the west, and Tanzania to the east and south. Burundi lies within the rift valleys and great lakes region of Africa. Its main rivers include the Kanyaru, Malagarasi, Rusize and Ruvubu, and its lakes include the Cohaha, Rwero and of course, Lake Tanganyika itself. Burundi has four topographical zones; the tropical Rusizi river plain which is Burundi's only land mass below 3000 feet, the Congo-Nile Ridge, where there is a mild and temperate climate, the central plateau and the depressions of the east and north-east.

Despite having a moderate tropical climate with average temperatures between 23 and 24C, farming there is a struggle with most farms being around half a hectare and only really suitable for growing cash crops such coffee, tea, tobacco and cotton. (Cash crops are those which are grown to sell to provide food rather than growing food to eat.) Much of the countryside has been over grazed and due to the cutting down of trees for fuel together with poor farming methods, soil erosion has become an issue as well as the diminishing habitat loss for wildlife as more and more land is used for building projects to house Burundi's increasing population. In fact, the amount of arable land (% of land area) in Burundi was reported at 46.73 % in 2018.

If visiting the Burundi countryside check out Belvedere that overlooks Lake Tanganyika, the Livingstone Stanley Stone just over seven miles south of the capital Bujumbura on the river Mugera and both the Rusizi Natural Reserve and the Ruvubu National Park both of which offer a wide variety of wildlife. Also worth a visit is the Gishora Drums Sanctuary just outside Burundi's second largest city of Gitega where you can learn more about the culture of Burundi. The video (below) shows images of the Burundi countryside and gives a good look and feel of Burundi today set against a background of traditional Burundi music.
---
Burundi Countryside: Volunteer in Burundi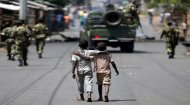 Check out all the latest fee paying and free African volunteer work placements and charity work job opportunities abroad with local projects and volunteering organisations in Burundi.
---
Burundi Countryside: Burundi Map



Use this Google Earth satellite map of Burundi in Africa to explore and take a virtual tour of Burundi and zoom in on places of interest.
---
---
Burundi Countryside: Child Sponsor Burundi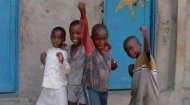 Details of how to sponsor children in Burundi with Burundi child sponsor organisations, charities, programs and projects.
---
Burundi Countryside: Burundi Country Profile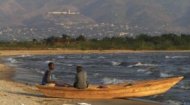 In another of our African country profiles, find out all about Burundi in a series of information articles, latest daily news, videos, and images together with volunteering and child sponsorship opportunities.
---
---