Burundi Bujumbura Airport

Bujumbura International Airport just about lives up to the international name, but serves under 628 passengers a day, compared to Heathrow Airport which serves half as many again of Bujumbura's airport yearly passengers on a daily basis. The airport was opened in 1952 and on 1st July 2019 was renamed Melchior Ndadaye International Airport after the first democratically elected president of Burundi who was murdered in a coup d'etat in October 1993, three months after being elected. This event sparked the decade-long Burundian Civil War. Only a handful of airlines operate from Bujumbura airport, including Brussels Airlines (Burundi was a former Belgium colony), Kenya Airways, Rwandair Express, Air Burundi and Ethiopian Airlines as well as Air Tanzania and the recently relaunched Uganda Airlines.

Facilities at Bujumbura International Airport are limited without even the provision of air conditioning; there a couple of shops and a cafe/bar ~ if you can afford the rather high prices asked. However, if you're travelling business class, you get the luxury of your own lounge, superbly kitted out with er, well a few chairs and a television. Class. Bujumbura is one of three airports in Burundi however the other two don't handle international flights. They are at Gitega, Burundi's now capital city, and Kirundo, close to the Lac Rwihinda Nature Reserve, a popular destination for bird watchers with its forty nine types of mainly aquatic birds. Take in an aerial view of Burundi as you make a virtual landing at Bujumbura airport in the short video sequence (below).
---
Burundi Airport: Volunteer in Burundi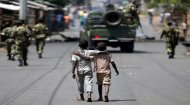 Check out all the latest fee paying and free African volunteer work placements and charity work job opportunities abroad with local projects and volunteering organisations in Burundi.
---
Burundi Airport: Bujumbura Profile



A complete profile of Bujumbura, the former capital city of Burundi including Bujumbura information, facts, pictures and tourist attractions.
---
---
Burundi Airport: Child Sponsor Burundi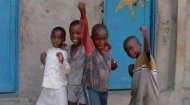 Details of how to sponsor children in Burundi with Burundi child sponsor organisations, charities, programs and projects.
---
Burundi Airport: Burundi Country Profile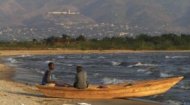 In another of our African country profiles, find out all about Burundi in a series of information articles, latest daily news, videos, and images together with volunteering and child sponsorship opportunities.
---
---