Bujumbura Profile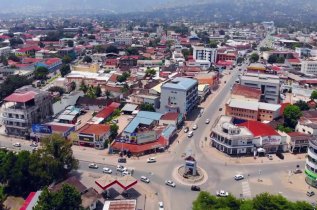 The capital of Burundi, Bujumbura known locally as Buja, lies on the north eastern shore of Lake Tanganyika. Originally called Usumbura, it was founded as a small colonial town, however by independence from Belgium in 1962, it had developed into city and port and changed its name to Bujumbura. During this development the city absorbed outlying villages and even recently the neighbourhoods of Gisenyi, Gihosha, Mutakura and Buterere Gikungu have become part of the city's administration. When the last census was taken in 1990 the population was noted to be 235,440, however with the absorption of these other areas, it is estimated that Bujumbura's population is now 374,809 (2021). In 2018, the President of Burundi, Pierre Nkurunziza, announced that Gitega would revert to becoming the capital city of Burundi with Bujumbura remaining as its economic capital and centre of commerce. That change became official following a vote in Burundi's Parliament on 16 January 2019.

Although a city, Bujumbura is reported to have a small village feel with a keen sense of disorder. Some of its architecture dates from its colonial past, including the 'Postmaster's House' and its also home to the University of Burundi as well as museums and the Islamic Cultural Centre, together with a vibrant market and of course the docks on Lake Tanganyika.

When visiting Bujumbura check out the Musee Vivant in the Quartier Asiatique and the craft market with its abundance of African art. Bujumbura is also well situated for trips to the hot springs at Rutovu, the Karera Falls, Kibira National Park and the tea plantations at Mount Teza. Bujumbura International Airport is a short distance away. Check out the video (below) or the slideshow (above) to get a good look and feel of the city.
---
Bujumbura Profile: Volunteer in Burundi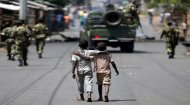 Check out all the latest fee paying and free African volunteer work placements and charity work job opportunities abroad with local projects and volunteering organisations in Burundi.
---
Bujumbura Profile: Bujumbura City Map



A satellite map of Bujumbura, capital city of Burundi, which you can use to zoom in to explore each street of the city and its major tourist attractions.
---
Bujumbura Profile: Burundi Airport



Make a virtual landing at Burundi International Airport in Bujumbura, the country's former capital city, and your probable point of entry into Burundi for voluntary work.
---
---
Bujumbura Profile: Child Sponsor Burundi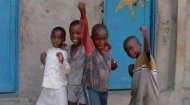 Details of how to sponsor children in Burundi with Burundi child sponsor organisations, charities, programs and projects.
---
Bujumbura Profile: Burundi Country Profile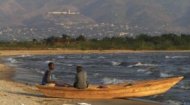 In another of our African country profiles, find out all about Burundi in a series of information articles, latest daily news, videos, and images together with volunteering and child sponsorship opportunities.
---
---