Volunteer Work Malawi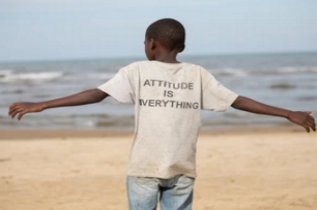 One of the volunteers here at the African Volunteer network has just returned from Malawi after volunteering there for the first time and he loved every minutes of it despite all the challenges the country faces. Not least its grinding poverty with Malawi being in 174th place out of 189 countries and territories in 2019 when ranked in terms of life expectancy, literacy, access to knowledge and living standards. Most live no longer than 63.80 years (2018) and nearly half of the population is under the age of 14yrs as HIV/AIDS has ravaged the country with some 12% infected with the virus with nearly one third of all mothers in Malawi passing the virus onto their children. In fact, one out of every ten children in Malawi is an AIDS orphan. Being further south than many other countries, Malawi is more expensive to travel to although the rewards make it worthwhile as the people are very friendly and the scenery breathtaking; and that's just around Lake Malawi! Volunteer work projects often focus on health and addressing HIV/AIDS prevention as well as broader education for children and working within orphanages. If you do visit Malawi for an awesome volunteer experience remember to leave some time in your schedule for a bit of sightseeing in a country that the world's largest online newspaper, the Huffington Post, identified as its "Top Emerging Travel Hotspot". Not just home to the beautiful Lake Malawi with its scenic wonderland and water sports, the country has nine national parks and wildlife reserves in a landscape that is one of the most varied in Africa.

Please note that many volunteer opportunities in Malawi have been put on hold because of travel restrictions related to the COVID-19 pandemic. Hopefuly they will be back up and running soon. In the meantime, if you run or know of a volunteer work project in Malawi let us know by contacting here. We look forward to hearing from you!
---
The Lighthouse Project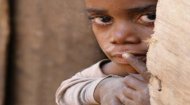 In a shameless bit of self-promotion, read this novel by the African Volunteer Network team about volunteering in Uganda. "Well worth the read especially for those working with non-profits abroad. In fact, it should be required reading."
---
Urunji Child-Care Trust



The Urunji Child-Care Trust offers volunteer work in Malawi to fight hunger, malnutrition, illiteracy, malaria and poverty.
---
Building Malawi



Building Malawi is looking for experienced teachers, sports coaches and builders and handyman types.
---
Lilongwe Wildlife



A range of projects from wildlife rehabilitation to conservation and environmental education.
---
Ripple Africa



A range of volunteer work within communities at Mwaya Beach on the shores of Lake Malawi.
---
Butterfly Space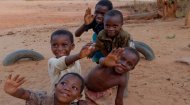 A wealth of volunteer work projects working together with the community in Nkhata Bay, Malawi.
---
Hands at Work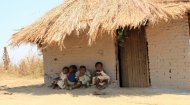 Church based volunteer work reaching out to the dying, orphans and widows in Malawi.
---
Masambiro



Education based volunteer work a\t the Kunyanja School Trust in Nkhata Bay, on the shores of Lake Malawi.
---
VOH Malawi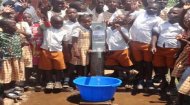 Work within children's homes in Lilongwe, Malawi, providing health, care and education.
---
African Bat Conservation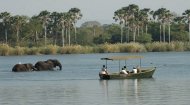 Live in a rustic camp in the heart of the Liwonde National Park wilderness conserving bats in Malawi.
---
Malawi Profile



Find out more about Malawi, its people and what daily life is like there in our Malawi profile pages.
---