Zimbabwe Profile

Zimbabwe, with its population of 14.86 million (2020), is located in southern Africa and is bordered by South Africa to its south, Botswana to its south-west, Zambia to its north-west and Mozambique to its east. There is a great tragedy about Zimbabwe, and the name of that tragedy is both Robert Mugabe and the United Kingdom who arrived there in the 1880s under the auspices of the British South Africa Company, a company that did not respect the land and its people, but who saw the area as a mere trading opportunity. The history of Rhodesia then Zimbabwe has been well documented elsewhere including a declaration of independence by Ian Smith on 11th November 1965 Zimbabwe (then Rhodesia) which effectively expelled it from the international community and triggered sanctions against its regime until peace talks concluded at Lancaster House in London in 1979 which paved the way for a new constitution for the country seeing saw one Robert Mugabe and his Zanu party elected to power. The country formally gained full internationally accepted independence on 18th April 1980 but the rise of Mugabe triggered a disastrous decline in the country's wealth and wellbeing coupled with near universal condemnation of how the country was run.

Traditionally, being a land locked country, Zimbabwe had a strong agricultural sector, however, Mugabe's damaging land reform program, where land was seized from white farmers and given to black farmers who did not have the skills to farm their new lands, together with a multi million dollar foray into the war in the Democratic Republic of Congo, shattered the economy, with Zimbabwe going broke with a reliance on food imports; food it could not afford to import given the economic collapse and spirally hyper-inflation. In November 2017, Vice President Emmerson Mnangagwa became president following a military coup that saw Mugabe forced from office. Mnangagwa promised a presidential election in 2018 that he won, abeit after a close contest with Movement for Democratic Change Alliance candidate Nelson Chamisa. Mnangagwa soon consolidated his power and turned the clock back to the Mugabe days of using violence at protests and shutting down opposition.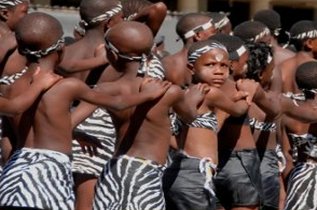 Today Zimbabwe in 150th place out of 189 countries and territories in 2019 when ranked in terms of life expectancy, literacy, access to knowledge and the living standards of a country with a life expectancy of 61.49 years (2019). The country has the highest proportion of AIDS orphans than any other country on the planet (overall one in five children in Zimbabwe is an orphan) together with the highest child mortality rate, unemployment is around 80% and 75% of the population live in extreme poverty with many not eating from day to day. Much of this poverty is in the south-eastern provinces of Manicaland and Masvingo, which are among the driest and least productive areas in the country. On this page you can explore facts and information about Zimbabwe in a series of articles and videos together with news about Zimbabwe.
---
Zimbabwe Profile: Volunteer in Zimbabwe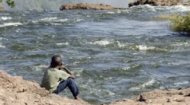 Check out all the latest fee paying and free African volunteer work placements and charity work job opportunities abroad with local projects and volunteering organisations in Zimbabwe.
---
Zimbabwe Profile: Zimbabwe History



A brief history of Zimbabwe from ancient times through the colonial period to Zimbabwe today including a video documentary.
---
---
Zimbabwe Profile: Life in Zimbabwe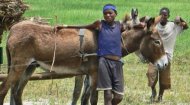 Facts and figures about life in Zimbabwe today including a video documentary exploring daily life for the people of Zimbabwe today.
---
Zimbabwe Profile: Children in Zimbabwe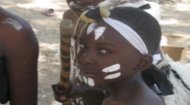 About life for children in Zimbabwe in facts, information and video where there are 1.3 million orphans together with details of projects and programs to support children in the country.
---
---
Zimbabwe Profile: Harare Profile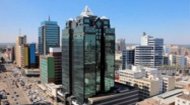 A complete profile of Harare, capital city of Zimbabwe, including Harare information, facts, pictures and tourist attractions.
---
Zimbabwe Profile: Harare Airport



Make a virtual landing at Harare International Airport, the main airport in Zimbabwe, which that will probably be your point of entry into Zimbabwe for your volunteering work.
---
Zimbabwe Profile: Zimbabwe Images



View Zimbabwe in pictures, photographs and positive images in this video showing the true beauty of the country.
---
---
Zimbabwe Profile: Sponsor Children in Zimbabwe



Details of how to sponsor children in Zimbabwe with Zimbabwe child sponsor organisations, charities, programs and projects.
---
Zimbabwe Profile: Zimbabwe Map



Use this Google Earth satellite map of Zimbabwe to explore and take a virtual tour of Zimbabwe in Africa and zoom in on places of interest.
---
Zimbabwe Profile: Zimbabwe News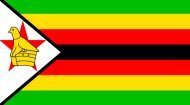 Read all the latest and breaking news from Zimbabwe here at our Zimbabwe profile news portal. Updated daily.
---
---