Volunteer Work Zambia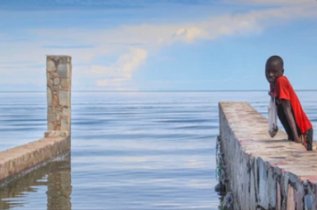 Another former UK colony that became independent in 1964, Zambia was to quickly deteriorate from being a leading economy in Africa to essentially a basket case as single party rule gripped and suffocated the country and stifled enterprise until democracy emerged in the early years of the 1990s. In the years since then, there has been recovery yet Zambia is still in 146th place out of 189 countries and territories in 2019 when ranked in terms of life expectancy, literacy, access to knowledge and the living standards of a country with a life expectancy of just 63.51 years (2018). This low life expectancy is partly as a result of the wave of HIV/AIDS that has run unchecked in the country with some 15% of the entire population now infected. This has contributed to the one half million orphaned children out of an overall country population of some thirteen million people ~ in fact one out of every three children in Zambia under the age of fifteen is an orphan.

Life is made harsher in Zambia as few in rural communities have access to safe drinking water nor sanitation and with widespread poverty affecting 78% of the rural population, over half of all children in those communities are malnourished with vitamin deficiency and anaemia widespread. There is a thriving volunteer work sector in Zambia and most of that volunteer work is supporting and caring for orphans and otherwise abandoned children, rolling out heath care programs, teaching and community strengthening as well as helping develop sustainable farming methods and outreach work with street children.

Please note many volunteer work opportunities in Zambia have been put on hold because of travel restrictions related to the COVID-19 pandemic. Hopefully they will be back up and running soon. In the meantime, if you run or know of a volunteer work project in Zambia Leone let us know by contacting here. We look forward to hearing from you!
---
Volunteer Work Zambia: The Lighthouse Project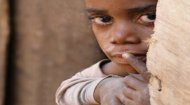 In a shameless bit of self-promotion, read this novel by the African Volunteer Network team about volunteering in Uganda. "Well worth the read especially for those working with non-profits abroad. In fact, it should be required reading."
---
Volunteer Work Zambia: Beautiful Gate



Volunteer work projects from a community school to outreach work with vulnerable street children.
---
Volunteer Work Zambia: Book Bus



Volunteers delivering books to schools in Zambia and inspiring children and young people to read.
---
---
Volunteer Work Zambia: The Butterfly Tree



Volunteer community work at Mukuni Village, seven kilometres from the mighty Victoria Falls in Zambia.
---
Volunteer Work Zambia: African Impact



A range of volunteer work opportunities from wildlife conservation to teaching & community development.
---
Volunteer Work Zambia: Hands at Work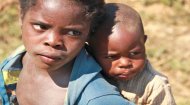 Church based volunteer work reaching out to the dying, orphans and widows in Zambia.
---
---
Volunteer Work Zambia: Volunteer Zambia



Volunteer work to establish countrywide sustainable sport programmes that empower communities and provide pathways for young Zambians in participation, leadership and life skills.
---
Volunteer Work Zambia: Natucate



As a volunteer you will spend the first days of your project in an Elephant Nursery near Lusaka, which is part of the programme, in order to get a comprehensive introduction to the project and your future tasks. You will then set off for one of the world's largest national parks to become involved in supporting the release process through monitoring the elephants, tracking wildlife and helping the team collect data.
---
---
Volunteer Work Zambia: Zambian Orphans Aid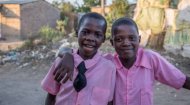 Volunteer work to help vulnerable children in Zambia change their future for good. The range of skills, experience and expertise volunteers can bring a small charity like ZOA is invaluable, making what they do have an even greater impact.
---
Volunteer Work Zambia: Volunteer Encounter



With an abundance of wildlife and Zambia's commitment to conservation, there is no better place to make a difference, not only to wildlife but also the surrounding communities.
---
---
Volunteer Work Zambia: Sponsor a Child in Zambia



Another way to volunteer in Zambia is to do so by sponsoring a child there. Details of how to sponsor a child in the country with Zambian child sponsor organisations, charities, programs and projects.
---
Volunteer Work Zambia: Zambia Country Profile



In another of our African country profiles, find out all about Zambia in a series of information articles, latest daily news, videos, and images together with volunteering and child sponsorship opportunities.
---
---