Volunteer Work Nigeria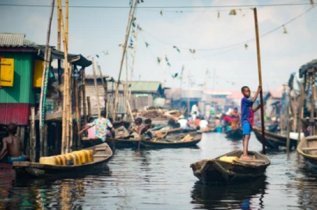 On March 11th, 2011, a massive 9.0 magnitude earthquake off Japan triggered a tsunami that created a wave that devastated many of Japan's coastal towns, killed over 19,000 people and shook the world as its appeared one or more of Japan's nuclear reactors would meltdown and unleash a nuclear catastrophe. Okay, so why are we reminding you about this on a page about volunteer work in Nigeria? Bear with us! After the tsunami and the resulting devastation and chaos, an organisation delegation of volunteer Brits duly arrived in Japan offering to help. When asked what particular skills or knowledge they had to help, they replied that they were fluent in Japanese. Staff at the airport pointed out in return that there were already 127 million Japanese speakers on the islands and given they had no real other skills should go home as they would only get in the way and hinder the clean up operation.

Now that's a bit like Nigeria today. It has a massive population of 201 million (2019) and is on the cusp of becoming one of the world's richest countries as oil revenues from the Niger Delta region begin to flow in (although that wealth is very unevenly spread with Nigeria being ranked in 2019 in 161st place out of 189 countries and territories when ranked in terms of life expectancy, literacy, access to knowledge and the living standards of a country.) With that population and incoming wealth, despite all the challenges the country faces, it pretty much has the resources to manage them without requiring foreigners to come in and help. That's not to say volunteer assistance isn't welcomed, its just not always needed and volunteer work should always be about the needs of the client group or individual not creating work to meet the needs of volunteers. As such there are not as many volunteer work opportunities as you may expect in Nigeria.

Please note that many volunteer opportunities in Nigeria were disrupted by the COVID-19 pandemic which led to the permanent closure of some volunteer opportunities and restrictions on others. Hopefully things are now beginning to return to normal. If you run or know of a volunteer work project in Nigeria let us know by contacting us here. We look forward to hearing from you!
---
Volunteer Work Nigeria: The Lighthouse Project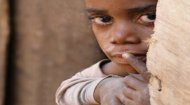 In a shameless bit of self-promotion, read this novel by the African Volunteer Network team about volunteering in Uganda. "Well worth the read especially for those working with non-profits abroad. In fact, it should be required reading."
---
Volunteer Work Nigeria: Small World Nigeria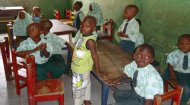 /p>

A local umbrella organisation publishing latest programs for volunteers in Nigeria.
---
Volunteer Work Nigeria; Hands at Work



Church based volunteer work reaching out to the dying, orphans and widows in Nigeria.
---
---
Volunteer Work Nigeria: WWOOF Nigeria



WWOOF Nigeria is a part of a worldwide effort to link volunteers with progressive farmers, promote an educational exchange and build a global community conscious of ecological farming practice.
---
Volunteer Work Nigeria: ICYE Nigeria



Volunteer work in Nigeria with children, the disabled and in rural and health development projects.
---

Oxfam In Nigeria invites individuals to come forward and support its activities in all the thematic areas where Oxfam contributes to the community.
---
---
Volunteer Work Nigeria: Child Sponsor Nigeria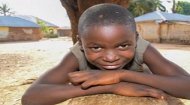 Another way to volunteer in Nigeria is to do so by sponsoring a child there. Details of how to sponsor a child in the country with Nigerian child sponsor organisations, charities, programs and projects.
---
Volunteer Work Nigeria: Nigeria Profile



In another of our African country profiles, find out all about Nigeria in a series of information articles, latest daily news, videos, and images together with volunteering and child sponsorship opportunities.
---
---